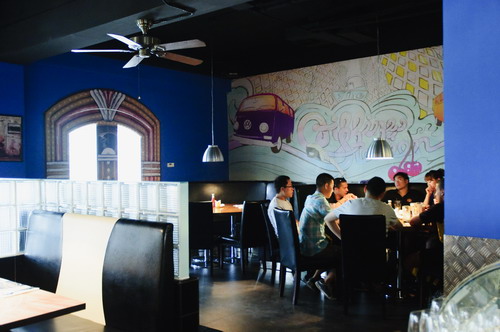 Lauren McCarthy over at thebeijinger.com has checked out the newest eatery on the block up near WAB: The Filling Station.
She says: "The Filling Station brings the American diner experience to Beijing – but not a kitschy '50s-style joint. Think of it more as a classic, no-frills roadside stop, complete with a real live Harley front and center. Sharing a space with The Green Cap, the restaurant offers up hearty meals in gluttonously American helpings."
Read more about the Filling Station over at thebeijinger.com's blog here.
Photos: Sui