Elle Holmes performs Mirror Mirror in a recording made several days before her untimely passing in May
A former Beijing expat parent whose daughter committed suicide in May is crowdsourcing funds to have the song the 15-year-old wrote and recorded just days before her death remade by New Zealand pop star Anita Prime in an effort to raise awareness about teen eating disorders.
Eleanor ("Elle") Holmes, who attended a well-known international school in Beijing for the 2013-14 academic year, dreamed of becoming a psychologist. She loved drama and singing too, acting most recently in the December 2013 performance of the Wizard of Oz staged by Beijing Playhouse. She studied hard, made friends and was captain of her swim team.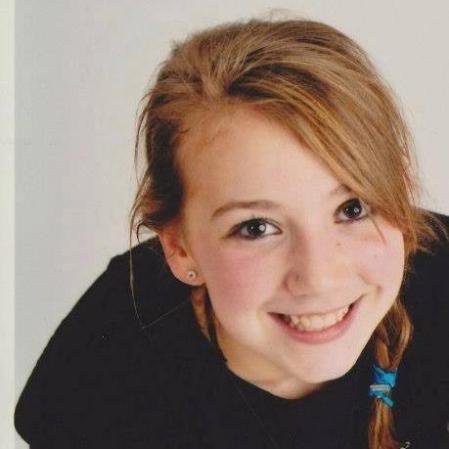 A few hours before her death in Shunyi last May, Elle had been laughing and playing with her younger brother. She went to bed with no signs that she was depressed. But Elle had "her demons," as her mother Leigh Holmes later told the Daily Mirror.
After her passing, it was discovered that Elle had been visiting "pro-ana" websites, in which users exchange "thinspiration" photos and sometimes even promote eating disorders such as anorexia and bulimia as legitimate weight loss methods.
Holmes told the Daily Mail that Elle's "secret Internet history revealed many of the pressures of modern life, a desire to be skinnier, prettier, have different hair. There were secret accounts on pro-ana websites."
Since the tragedy, Holmes has made it her mission to highlight the dangers that these websites can pose.
"We now have the Elle Holmes Mirror of Hope trust established," Holmes told the Beijinger. "Its aims are to fund lifelines for vulnerable young people … and educate about the dangers of pro-ana and 'thinspiration' websites."
The "Mirror" part of the title stems from the song Elle composed and performed, "Mirror, Mirror." It is a haunting ballad to watch and the lyrics deeply provoking: "Mirror mirror on the wall, she ain't the fairest of them all…Mirror, mirror don't you see, what you show her is deadly. You killed that little girl."
The Kickstarter campaign aims to raise NZD 12,500 (RMB 62,540) to pay for the production of a version of Elle's "Mirror Mirror" with Grammy-nominated Ron Thaler producing and vocals by Anita Prime. The song will then be sold via iTunes and the proceeds used to fund the Mirror of Hope charity.
With less than three weeks to go until the October 4 deadline, the campaign is still short of its goal. Support the project here and follow its progress at Mirror of Hope on Holmes' blog at www.elleaholmes.com.
On the site, Holmes writes, "After a tragic accident aged just 15, Elle's light has been prematurely taken from us. We've put this site together in the hope that her talented songwriting and lovely voice might bring hope and joy to others."
One student posted his fond memory of her in the comments, "I am truly saddened by Elle's premature death. I had the privilege of acting with her in Wizard of Oz. Her energy, laughter and talent shone out of her like a beacon to others. God bless you Elle."
Listen to Elle's performing "Mirror Mirror" on the Kickstarter campaign page here and read the song lyrics below.
Mirror, Mirror by Elle Holmes
She's just your average girl
Lost in her own fantasy world
No one gets in, no one gets out
She looks out her bedroom window
And watches the butterflies fly away
Dreaming of happiness and bliss
But what she doesn't know
She's fighting a losing battle
What she doesn't know is she's her own enemy
Mirror mirror on the wall
She ain't the fairest of them all
But what you're showing her has left her cold
Mirror mirror don't you see
What you show her is deadly
You killed that little girl
Tragic and beautiful
Yet it's all just hidden from her
Under a mask, a voice, lights
She turns her monsters into pain
In the hope it would all go away
Now she's trapped, lost, alone
Now she's realised
Her battle is a war one sided
Now she's realised that she's her own enemy
Mirror mirror on the wall
She ain't the fairest of them all
But what you're showing her
Hasn't left her cold
Mirror mirror don't you see
What you show her is deadly
You've killed that little girl
She reaches for the helping hand
Yet she fears that she'll soon slip back
But she's got no other choices
Her mind, it binds with another, and the voice it's gone forever
Finally happy, finally free
Mirror mirror on the wall,
She is the fairest of them all
And hopefully soon she'll see it too
Mirror mirror she now sees
The beauty and power that is she
That little girl is running back towards her
Mirror mirror on the wall
She is the fairest of them all
And hopefully soon (hopefully soon) she'll see it (she'll see it too)
Mirror mirror we all see
The beauty and power that is she
She's just another tragic beauty
My beautiful tragedy
Photos: Kickstarter and elleaholmes.com