When I was a kid, "young learners" didn't have their own summer camps. There was preschool and kindergarten that continued over the summer in the service of working parents, and then there were half-day classes for a number of activities for parents who stayed home (but wanted to send their children out). Yet, those existed all year long and were not especially designed for summers.
Today, and especially here in Beijing, schools are out for the summer, but offer a variety of different ways to keep your child busy without being in a "school" environment.  As a new parent, I see this as a chance to allow our children to experience new activities, to try out new schools and campuses, and to discover where my child's natural interests take him.  Summer is the best time to dapple in activities before making them year-long (or life-long) hobbies!
AEA US Embassy Camp, Jun 16-Aug 15
Ages 4-12. The American Employees Association Summer Camp is an American-style day camp with weekly themes, hosted by AEA (affiliated with the US embassy).  Each year, the themes are changed to incorporate current trends and children's interests.  The daily program is filled with fun, songs, games, and activities which are related to the weekly themes.
Early bird discounts till May 31. The camp will be hosted at Beijing City International School from Jun 16-Jul 4 and then from Jul 7-Aug 15 at 3e (info@aeabeijing.net, 8531 3349)
HoK Around the World, Jul 4-15
Ages 3-6. Children joining the camp will first get to make their own passport as they're going on a trip around the word!  What should they pack in their suitcase? Where are they going? They better explore maps and world objects. Then off they go around the world, at each destination they will explore the culture, songs, language and food in a fun and captivating way using games, music, art, geography and science. There will be a whole host of activities to keep the children's minds and bodies active this summer.
RMB 2,200/week (full day). RMB 1,350/week without lunch (half day). RMB 1,720/week with lunch (half day). School bus transportation for an additional RMB 200/week. (contact admissions@hokschool.com, 400 650 7747)
CISB Kindergarten Creative Camp, Jun 27-Jul 15, Jul 18-Aug 5 Ages 1.5-6.
The Canadian International School of Beijing's Kindergarten Creative Camp allows children to learn and discover phonics/reading, chinese language/culture, music, and enjoy a creative English workshop, arts and crafts, swimming, and physical education.
RMB 4,550-12,600 (half day), for 2-6 weeks. RMB 6,850-19,850 (full day) for 2-6 weeks.  Application deadline May 27. Discounts for CISB, ISNS, CCSC students. Fee includes tuition, materials, snacks, and lunches. Possible transportation. (contact summeradmissions@cis-beijing.com)
Ivy Academy's Summer Camps, Jul 4-Aug 12

Ages 2.6-8. Ivy Academy offers eleven (11) camps at five (5) different campuses. The overall camp selection are: Creative Art Camps (East Lake, Central Park, Ocean Express, Orchid Garden); Science Shenanigans (East Lake, Ocean Express) wherein children will delve into the world of hydroponics, botany, recycling and reducing waste; Get Active (East Lake, Ocean Express) wherein campers can play sports such as American flag football, basketball, soccer, and bowling; and Chinese Culture (Central Park and Lijing) wherein the topics include traditional art, traditional folk crafts, Chinese calligraphy, and children will make traditional snacks by themselves. Through hand-painted Beijing opera facial makeup, crafts, calligraphy, painting, cooking classes and other activites, children will have the opportunity to understand the profound traditional Chinese culture, and visit the courtyard and Beijing Hutong.
RMB 2,480-7,200/session/2 weeks. Early bird discounts available for Ivy students (contact: camp@ivyschools.com)
Atelier Summer Camps, Jun 27-Jul 26
Ages 5-12. Atelier Art School will be running funny, creative, and inspiring artistic summer camps for one thematic week.  The themes include a Cubism Workshop where children will make collages, draw a cubist self-portrait, and a cardboard sculpture of a music instrument; Hokusai and Japan where children will discover Japanese engraving, learn about daily life in the 18th century, and realize a wonderful book inspired by Japanese art; Egyptian Civilization where children will learn about Egypt, build a model pyramid, make their own papyrus and write hieroglyphs on it; Africa where children will discover Africa as a continent, its different cultures and habits while engraving savannah animals, making patterns like the clothes of Zulus folk, and African mask collages; The Little Prince wherein children will discover the novel by Saint Exupery and learn new techniques by building a helix plane, understand the work of the illustrator and how to use water colors, and finally build imaginary planets using papier-mache; Around the World in Eighty Days wherein children will discover various cultures and civilizations by following the story in Jules Verne's novel and making their own travel book with a map, pictures of the characters, and learn how to make pop-up books, different paper textures, and stamps.
RMB 1,500/week, session. Morning session for 5-8 year olds. Afternoon session for 9-12 year olds. Note that the Sanlitun campus sessions begin on Jun 27 and end on Aug 26, while the Shunyi campus begins on Jun 13 and ends on Jul 22. See their website for a detailed schedule of when each theme is taught. (contact@atelier.cn.com, 132 4018 490, 6416 1614).
That's Mandarin! Chinese Summer Camp, Jun 13-26, Jun 27-Jul 10, Jul 11-24, Jul 25-Aug 7, Aug 8-21
Ages 5-17. That's Mandarin offers several different camp options to suit any family!  There are morning camps, day camps, and full day camps.  For older children, there are also homestay camps, and if you'd like in on the fun—family camps! Camps can be two week long or four week long. The full-length program includes intensive Chinese classes with cartoon class, reading and writing, and topic based oral lessons.  Each week has three days of cultural activities, including traditional Chinese calligraphy, opera mask painting, cooking classes, Chinese knot making, and mahjong. Fieldtrips and excursions are also available for Beijing, such as the Great Wall, Ming Tombs, Confucius Temple, and Beihai Park.
For Beijing camps, contact: info@thatsmandarin.com (5218 6432). For the Shanghai camps, contact: info.shanghai@thatsmandarin.com (6452 0017).
ClubFootball Summer Camp, Jul 5-Aug 24
Ages 4.5-16. ClubFootball has been around since 2001, hosting football classes and camps that promote coordination and teamwork. This summer, their coaches will have week long summer classes for players of all skill levels, or minimal three-day intensive workshops, depending on your child's schedule.
RMB 800-1,500/week. Camps will be held in Chaoyang Park, Olympic Forest Park, Zhongguancun, Wangjing, Lido and Shunyi (coaching@wanguoqunxing.com, 5130 6893)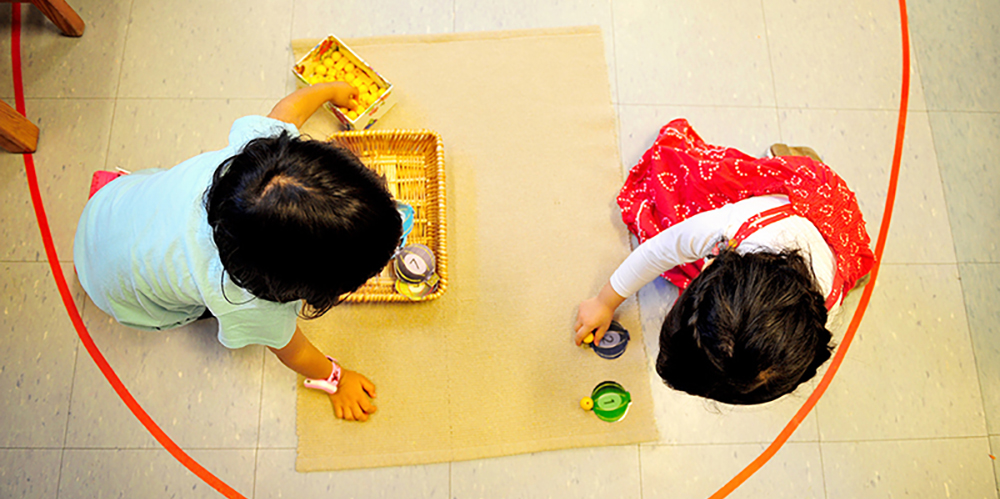 The Children's House Summer Camp, Jul 11-Aug 18
Ages 1.5-6.  The Children's House Summer Camp will be hosted at the Kempinski and China World campuses. Daily programs include nature arts and crafts, music, story tales and lots more.
 RMB 1,500 (half-day), RMB 2,000 (half-day + lunch), RMB 3,000 (full day) for a session (one week). 10% discount if you sign up for all five weeks. (contact: info@montessoribeijing.com, 6505 3869 or 6465 1305)
Photo: Pixabay