Baozza, the ingenious pizza and baozi combination, has soft opened in the new basement-level food court of Sanlitun Soho (美食街). We ran over as quickly as humanly possible, of course, and got some of every flavor.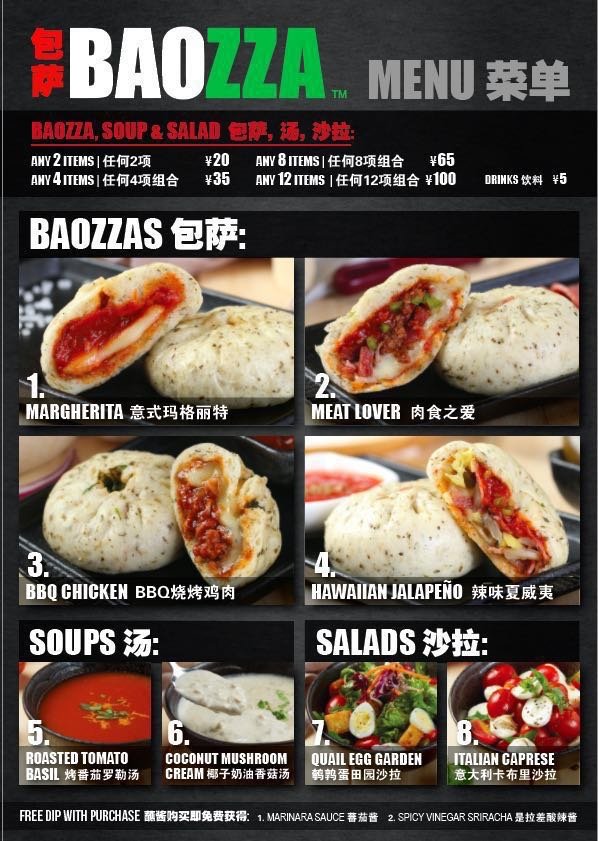 The concept behind the menu is really simple: buy two of any item on their menu (baozi, soups, and salads) for RMB 20, four for RMB 35, eight for RMB 65, and 12 for RMB 100.
Out of the four Baozza flavors our favorites were the margherita (pictured above), filled with tomato sauce, stringy cheese,a nd a healthy dose of herbs added directly to the dough, and the Hawaiian jalapeño, a spicy take on the traditional ham and pineapple Hawaiian pizza combo. All flavors come with a pot of vinegar Sriracha or a marinara sauce, giving you the option to complement your choice with a healthy kick.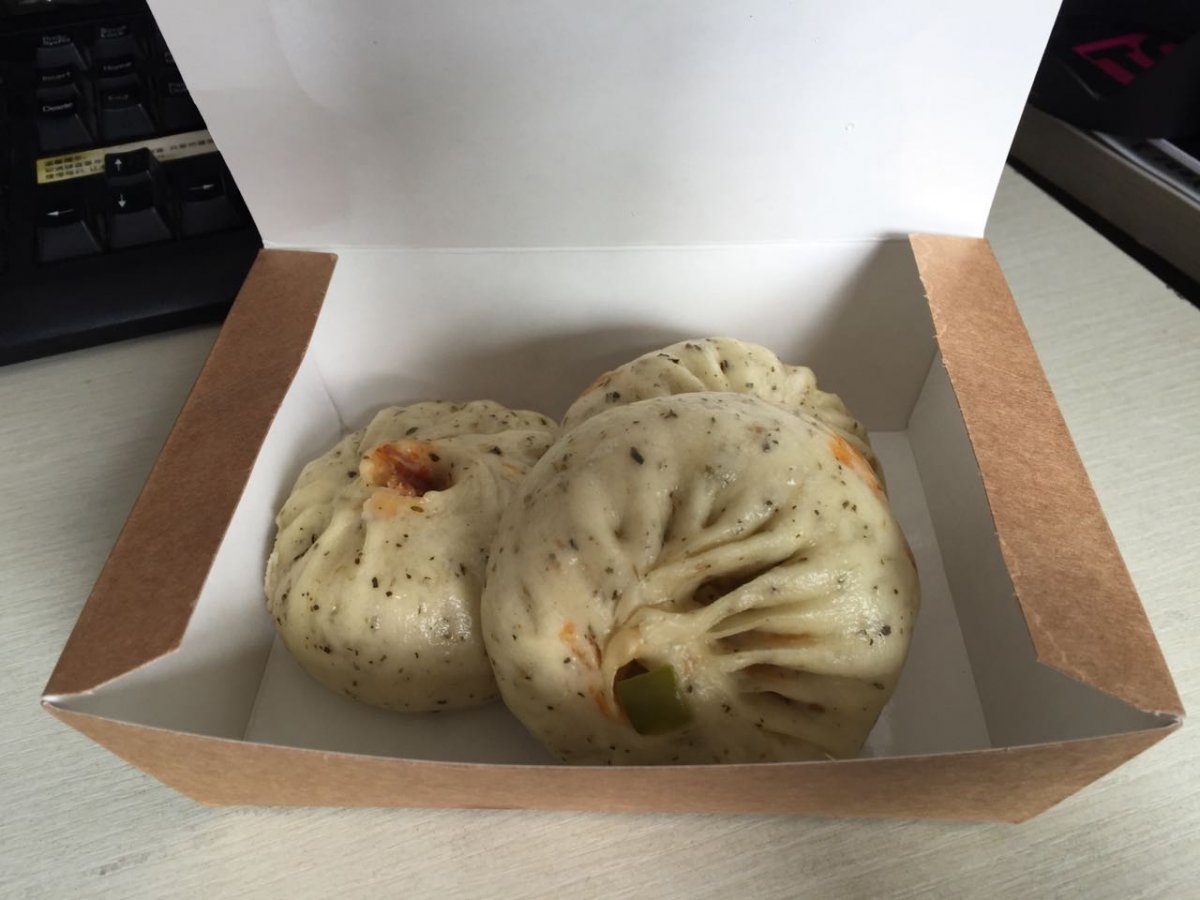 Our only feedback is that we wouldn't mind a little more stuffing in these steamed buns (use menu pics as a guide). In fact, all that's necessary is more cheese, because you can never have enough cheese, especially in China.
(Read the Baozza creator's interview here: Baozza Co-Founder Talks Serving Up Steamed and Filling Treats)
The Baozza window is open for takeaway Monday-Friday between 11.30am and 3pm, for now. Times will be subject to change once the team tweak the formula to see what works best for them.
Baozza
Mon-Fri 11.30am-3pm (temporary soft opening). B1 605, Sanlitun Soho, Bldg 6, 8 Dongsanhuan Beilu, Chaoyang District
朝阳区东三环北路8号 Sanlitun Soho 6号楼B1 605
This post originally appeared on thebeijinger.com, our sister site.