Ahead of this year's October 15-16 Pizza Cup we are serving up bite-sized details about this year's participants in a series we call Pizza Mania. Today we introduce Annie's, a restaurant we appreciate not only for its consistent quality, but also for its impressive delivery services.
Annie's, currently in its 17th year in Beijing, made it to the final two in the Beijinger 2015 Pizza Cup and snagged top place as Beijing's Best Italian (casual restaurant) in the Beijinger 2016 Reader Restaurant Awards, as well as Best Delivery, in 2014, 2015, and 2016.
RELATED: Annie Lee: Beijing's Pizza Queen Dispels Myths About Her Name and Her Delivery Service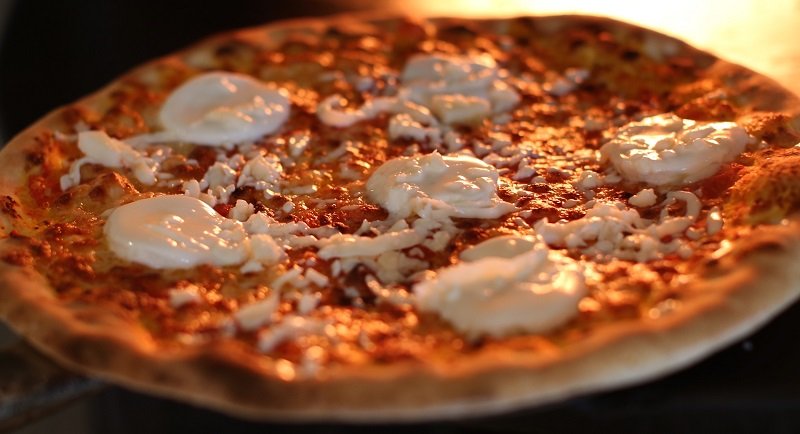 Their bestselling pizza is the Meat Lovers pizza, topped with sausage, bacon, and oh-so-slightly-spicy salami. The Meat Lover pairs particularly well with a chilled Moretti beer, a light and fresh pale lager very popular in Italy. Sky Qian, Annie's director of operations told us more about their pizza philosophy: "As Annie's is a company that runs nine restaurants, we have the necessity to import large quantities of food, and we are able to choose high quality ingredients that would otherwise be too expensive. Also, having a huge staff allows us to provide a substantial catering service. Last, but not least, in 16 years of activity, Annie's has developed a unique experience tailored to the taste of Beijingers. We grew up with our customers as a company, which for us is the meaning of family."
And if you had any doubts Stefania Pujia, who is also working at Annie's, joked that "eating pizza actually helps you lose weight … that would be great, wouldn't it? No, but seriously, to fight the guilt I would say go running for a while. Maybe to get to the restaurant! But the thought of soft dough, juicy meat, sweet tomato sauce, and mozzarella cheese … it's a pretty good reward for the effort!" Annie's atmosphere is relaxing with friendly and attentive staff, "it makes you feel like home, and we have recently redesigned the details in the restaurants to give them a more movie-like atmosphere and rediscover the beauty of Italian cinema!"
When asked which famous person Pujia would want to share pizza with, she said, "since we have just introduced this new movie-theme, I would definitely have wanted to have dinner with Totò (an Italian actor, famous in Italy for old movies), but since that's not possible anymore, I would say Roberto Benigni!"
For those with a desire for the finer things in life, they have a special menu focused on truffles, including, of course, a truffle pizza decked out with a white-base pizza with black truffle paste topped with parma ham, fresh mozzarella, and freshly shaved black truffles. Only time will tell if this can knock the Meat Lover off its doughy perch.
Click here to purchase tickets for our 2016 Pizza Cup at Wangjing Soho, October 15-16.
This post originally appeared on thebeijinger.com, our sister site.