Ahh, Wukesong, home to the LeSports Center, the PLA General Hospital, and a colossal shopping mall affixed with the following three digits: 998. Seems reminiscent of 798, doesn't it? Well, if Dashanzi, as the aforementioned arts center is also known as, is supposedly the artistic capital of the capital, then Wukesong, with its god-knows-where-it-came-from numeric designation, is gunning to be its consumption capital.
So why haven't I heard of this place before? Well, partly because much of it is still under development, and lamentably, because it also happens to be in Wukesong.
In its current state, 998's only real draw is the gigantic Charter Shopping Mall (卓展 Zhuō zhǎn in Chinese). However, soon-to-open entertainment zone, HI-UP, constructed over what was once the Wukesong Baseball Field, is expected to bolster 998's appeal, making Wukesong the epicenter of all things trendy (their marketing words, not mine). To back up the claim, Chinese-South Korean boy band, UNIQ, is slated to perform at HI-UP's yet-to-be-determined grand opening.
For the time being, however, Charter is the standard-bearer for 998. With 340,000 square meters of retail space, the mall houses everything from high-end luxury brands to labels more suited for the lǎobǎixìng. Additionally, there's an abundance of dining options; Charter features both a basement-level food court and a top-floor al fresco-esque restaurant area.
The following are just a few gems that make this West Fourth Ring Road shopping mall standout:
Venchi
Italian chocolatiers Venchi have been plying their trade since 1878; yet, their sole Beijing storefront rests on the ground floor of the Charter Mall. Their exquisite, albeit pricey, assortment of chocolates may be what they're famed for, but it's their very reasonably priced gelato, Italian coffee, and hot chocolate that are to kill for.
Head-scratchingly, Venchi doesn't get as much foot traffic as Starbucks – and yes, there are multiple Starbucks in Charter Mall – however, their coffee is priced cheaper and arguably much better. (I guess when comes to coffee culture in China you simply can't get any higher than the mermaid's broth.)
Jackie Chan Cinema
Yes, Jackie Chan has his own movie theater, and yes, it's totally decked-out in all things Jackie Chan. Expect to find a souvenir shop dedicated to the aged action star, props and posters from his previous films, and even his own coffee shop. The cinema, located on the fifth floor of the Charter Mall, has a total of 17 theaters and enough seating for 3,500 people.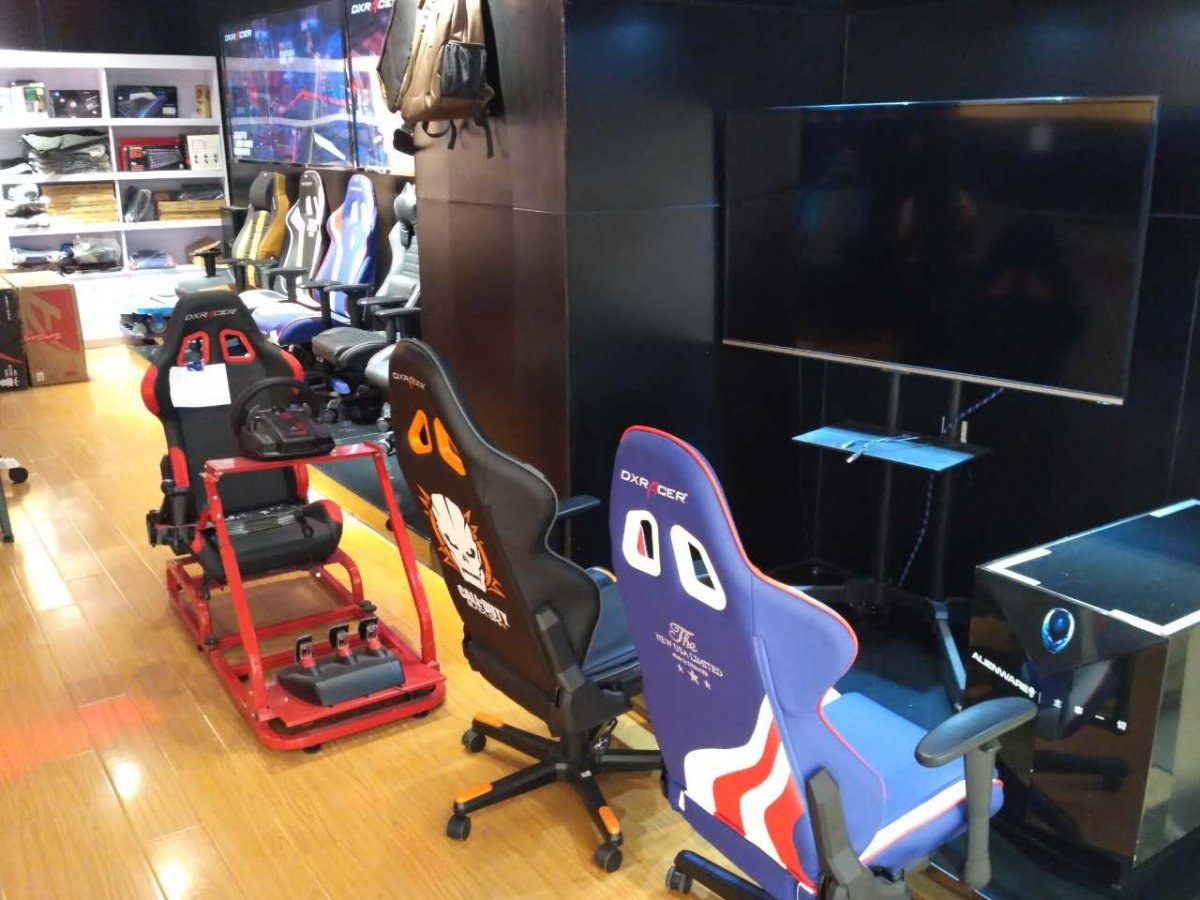 DXRacer
Consider yourself a gamer? If so, you'll love DXRacer; as they sell one thing and one thing only: gaming chairs. Also located on the fifth floor, right next to an Alienware shop, their wares are comfy, ergonomic, and optimized for those who don't mind sitting in front of a PC for hours on end.
Bianca Gelato
With only one store in operation, Bianca Gelato serves up scoops from tubs that are so ornately presented, one could venture calling it borderline ice cream art. Furthermore, this second-floor dessert parlor runs the gamut of interesting flavors: from durian and purple taro to Baileys and even Ferrero Rocher.
The Verdict
Admittedly, 998 is still a work in progress; aside from HI-UP, an impressively long, and completely underground retail corridor, which will link the Wukesong subway station to the Charter Mall, has also yet to open. Nevertheless, even in its unfinished state, 998 is still a quality pick to do shopping – well, at least shopping the old fashioned way, as opposed to doing it online.
Photos: Scott DeVoy Su
This post originally appeared on our sister-site theBeijinger.