What better way to kick the dry Beijing winter than to give your skin, especially your face, a little bit of extra love? That's exactly the aim of the game at Hummingbird Skincare Center's newest Central Park location, part of The Wellness Spa by Hummingbird, and one of our favorite spas in town.
We went to check out their new location, which was clean, tidy, and is made up of several private rooms at the back where the treatments take place. The reception area has plenty of example products laid out, which the staff are happy to demonstrate and explain if you're unsure as to which is most suitable for your skin type or needs.
I tried an aqua peel oxygenating purifying treatment, a 50-minute session (at an original price of RMB 880) involving cleaning and moisturization of your face. The treatment was performed delicately, and the refreshing effects more than noticeable for the days following, my skin now markedly more bouncy and less dry. There is also a short face massage included to increase your blood circulation and send you on your merry way.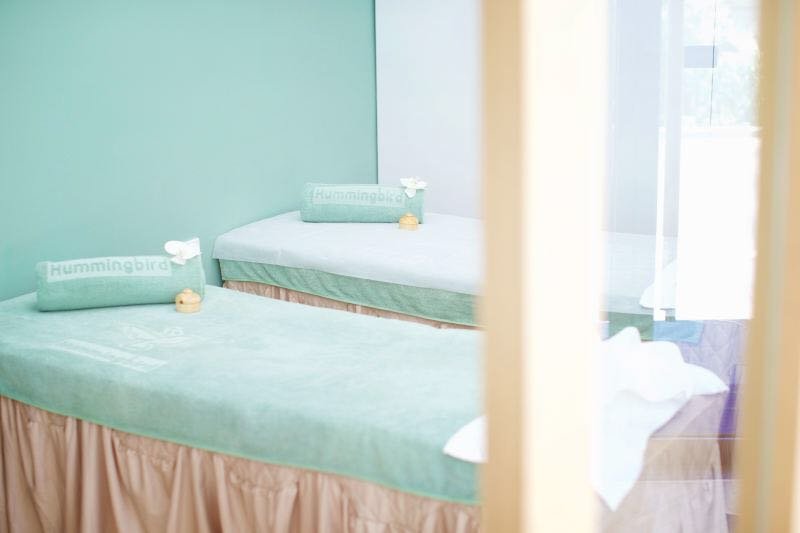 I can hear you worrying about your wallet, but they do have a fairly good deal on right now: try it for only RMB 198 on your first visit to their new location – go on, treat yo'self!
Hummingbird Skin Care Center
Daily 10am-10pm. 102, Central Park, Bldg 17, 6 Chaowai Dajie, Chaoyang District (6597 0457)
朝阳区朝外大街6号新城国际17号楼102
More stories by this author here.
Email: margauxschreurs@truerun.com
Instagram: s.xuagram
Images courtesy of Hummingbird Skin Care Center
This post originally appeared on our sister-site, thebeijinger.