This Sunday, March 12, Innovative Educators of Beijing invites job seekers and employers alike to present the Connect the Dots Job Fair.
Connect the Dots' job fair differs from other job fairs in that it specializes in education jobs, generally at schools, but not just in the teaching fields. Positions on offer will include those in IT, design, sales, marketing, curriculum designers, administration, counselors, health, and hygiene.
Mostly they are international schools hiring for full-time positions, but there are also other institutions offering part-time work. Currently, there are 59 open positions available for job seekers!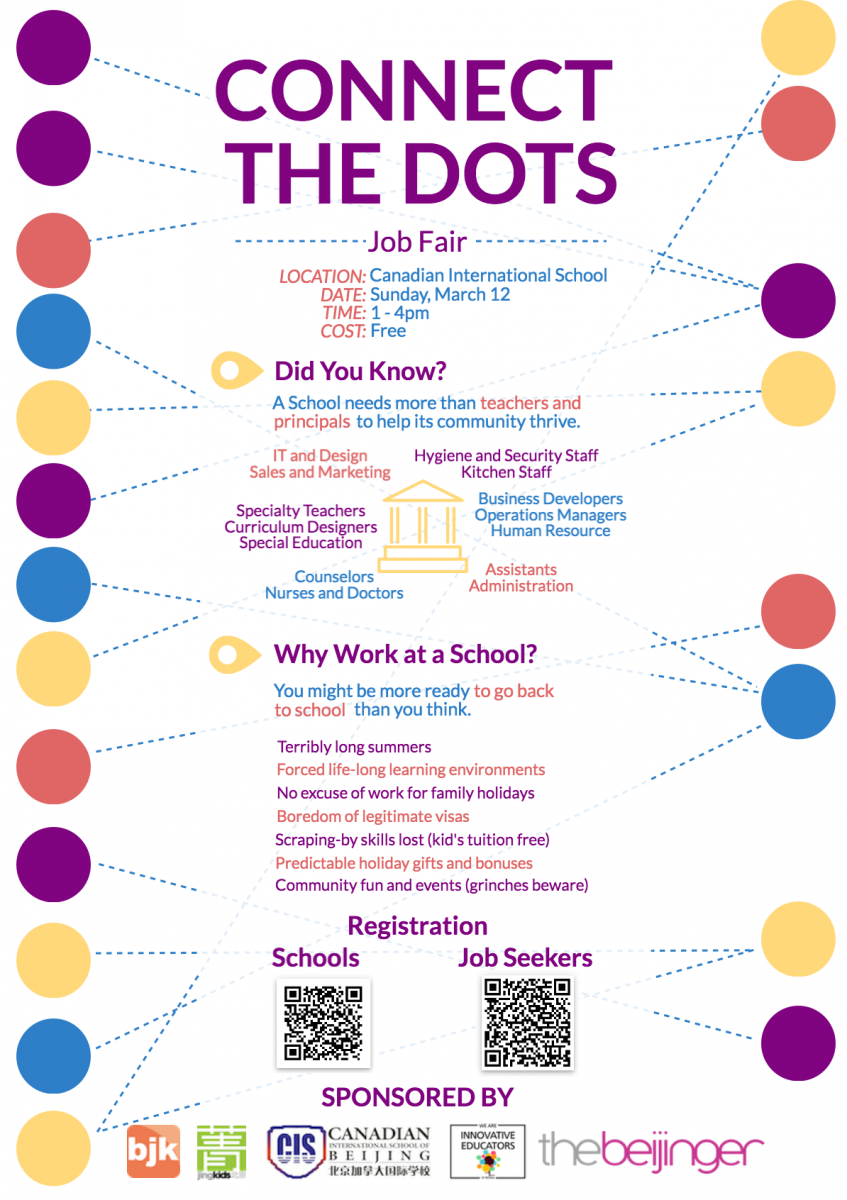 Jobs like these are interesting because of their perks: longer summer holidays, a life-long learning environment, and, if you've got kids, tuition fees are often covered.
To read more about the specifics of how the fair works, check out the event listing here.
The fair will be held at the Canadian International School between 1pm and 4pm, and entry is free. If you're a job seeker looking to register, click here. If you're an education institution looking to sign up and recruit, click here.
Alternatively you can scan the relevant QR code on the poster above.
More stories by this author here.
Email: margauxschreurs@truerun.com 
Instagram: s.xuagram 
Images: veteranstodayjobs.com, Connect the Dots
This originally appeared on our sister site, theBeijinger.com