Had enough of a dismal winter stuck in a concrete jungle? Get some color into your life by checking out hundreds of thousands of blooming peach trees at the 19th Peach Blossom Festival in Pingu this month.
At this time of year, peach blossoms surround Pingu valley as far as the eye can see, taking up a total 14,674 hectares. The peach orchard is so large that 300,000 tons of 200 varieties of peaches are harvested here each year.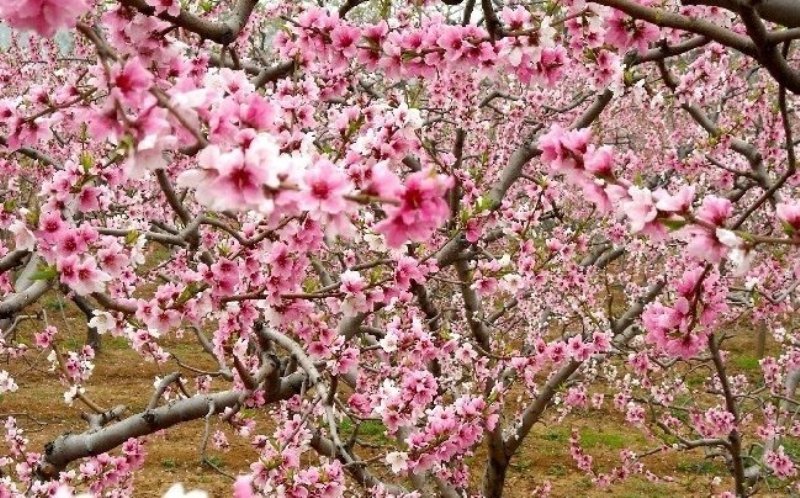 According to Liu Dejiang, director of the Pinggu District Tourism Committee, visitors can use details available at the official WeChat page (平谷旅游) to plan a visit to the Pinggu peach blossoms, which is free.
The annual festival is comprised of smaller events held throughout April and May that coincides with the annual blossoming. Here's a brief rundown of the events scheduled between April 8 and May 31:
China Legu Music Carnival held between May 28 and 30 at the Legu Outdoor Lawn Music Park: Serving as the Beijing stop of the Chinese Culture Tour, visitors can enjoy a wide variety of music including pop, rock, metal, and electronic music as performed by domestic and international singers.
3rd annual Chinese Toon Flower Culture Festival held between April 14 and 16 at the Yukou Town Culture Plaza.
Greater Jinhaihu Walking Exercise Convention held on April 15 at the Jinhaihu Scenic Area.
International Walking and Flower Appreciation Convention held on April 15 on Pinggu International Walking Boulevard.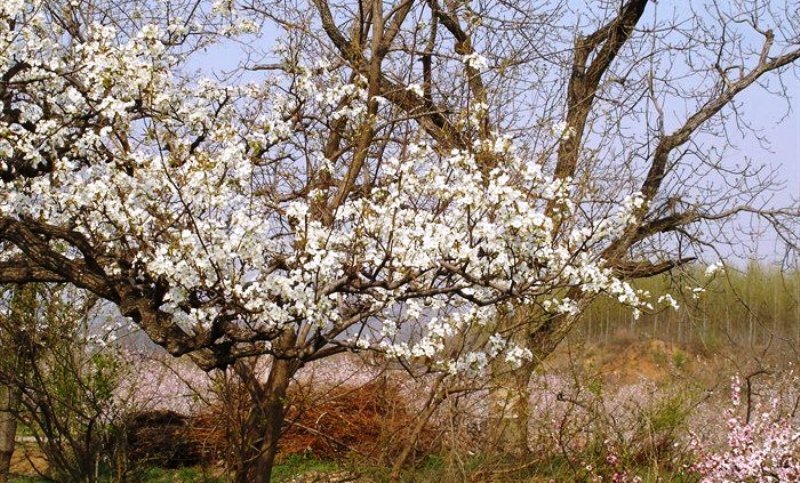 Tianyun Mountain Vicinity "International Lion King Competition" held between April 28 and 30 at the Tianyun Mountain Tourist Scenic Area.
7th Annual Shangshi Culture Festival held between April 18 and May 3 in Qishi, Pinggu.
Yaji (Topknot) Mountain Daojia Healthy Living Culture Festival held between April 25 and May 14 in Liujiadian Town.
"Rapid and Lofty" National Calligraphy and Painting Invitational held between the last third of April and the first third of May in the Junlong Arts Building, Donggaocun Town.
The Pinggu peach blossom was honored with the distinction of being "the world's largest area of cultivated peach trees" by Shanghai Guinness World Records in 2002, but that title has since come under contention as other Chinese peach orchards vie for tourists. A 12-square-kilometer orchard with 600,000 peach trees in Gulan, Guizhou claims to be China's biggest peach tree blossom as does the 1.5504-million-square-meter Boidoi peach orchard in Tibet.
Pinggu is located 70 kilometers to the northeast of Beijing in Liujiadian. In order to find a safe and convenient way to get there, you may want to consider a guided tour.
How to get there
By car:Take the Beijing-Pinggu Expressway (#532 京平高速) to the Pinggu, then exit at either Misan Road (密三路), Cuixing Road (崔杏路) or the northern transport exit. From there, you will see the blossoms from the highway
By subway and bus: Take the #918 bus from Dongzhimen Station (Line 2) or the #852 or #918 bus from Sanyuanqiao Station (Line 10) to Pinggu. Exit at Guanzhuang Road, cross the street and head north to the bus stop; from there, take the #20 minibus in the direction of the valley; or, exit at Guangzhuang Road (官庄路口站) and change to Bus #6 and get off at Xiaoyuzi Peach Blossom Sea Station (小峪子桃花海站); or, or exit at Pinggu Fire Station (平谷消防队). A one-way journey takes four hours to complete, so be sure to leave early.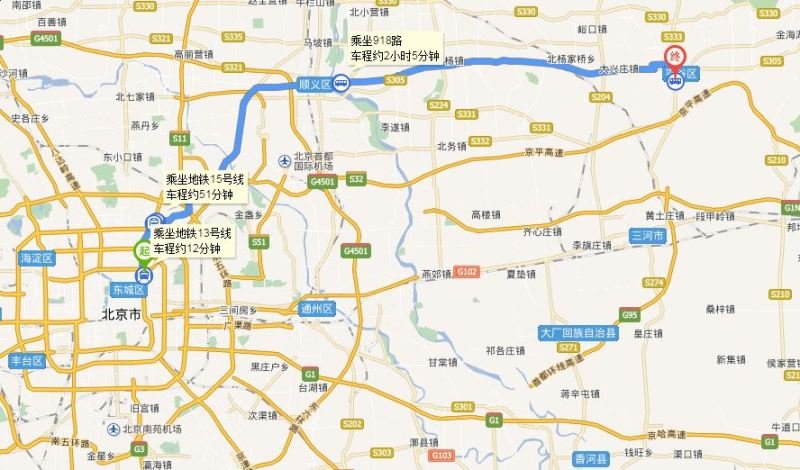 Find out for yourself what the birds and the bees have been enjoying out in the green suburbs of Beijing, and don't let the season pass you by. Spring is too beautiful this year to allow the word "peach" to be only heard in the following context:
(Well, almost.)
Images: Synotrip, Visit Beijing, China Highlights
This article originally appeared on our sister website, the Beijinger.
See more stories from this author here.
Twitter: @Sinopath