What could be better on a lazy Sunday morning than big fluffy pancakes covered with gloppy syrup, a handful of fresh fruit of your choosing, and a big dollop of ice cream on a mountain of cream. Sound good? That's exactly the kind of indulgence that Shuangjing's Tiger Pancake House specializes in.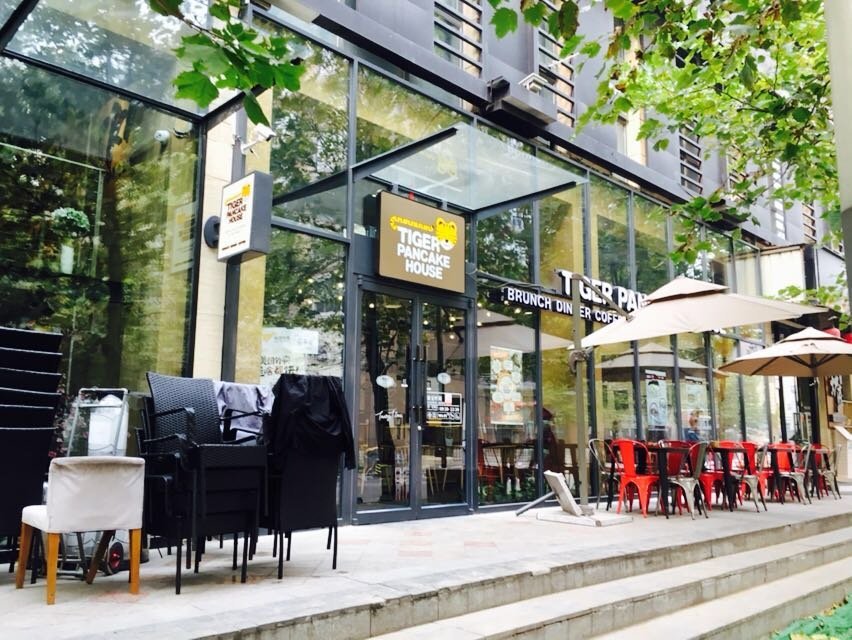 Opened around a year ago, Tiger Pancake House is picking up traction for its sprawling space across two stories, including a decent al fresco area out front, and for their main attraction: all-day breakfasts.
Last month, they completely revamped their menu, adding several new salads, including orange and roasted chicken salad (RMB 62), salmon and avocado salad (RMB 92), sirloin steak and quinoa salad (RMB 88), poached egg and coix seed salad (RMB 68), and some meatier options like slow roasted Angus beef shoulder (RMB 178). There are also a bunch of summery cold drinks to maintain your healthy run.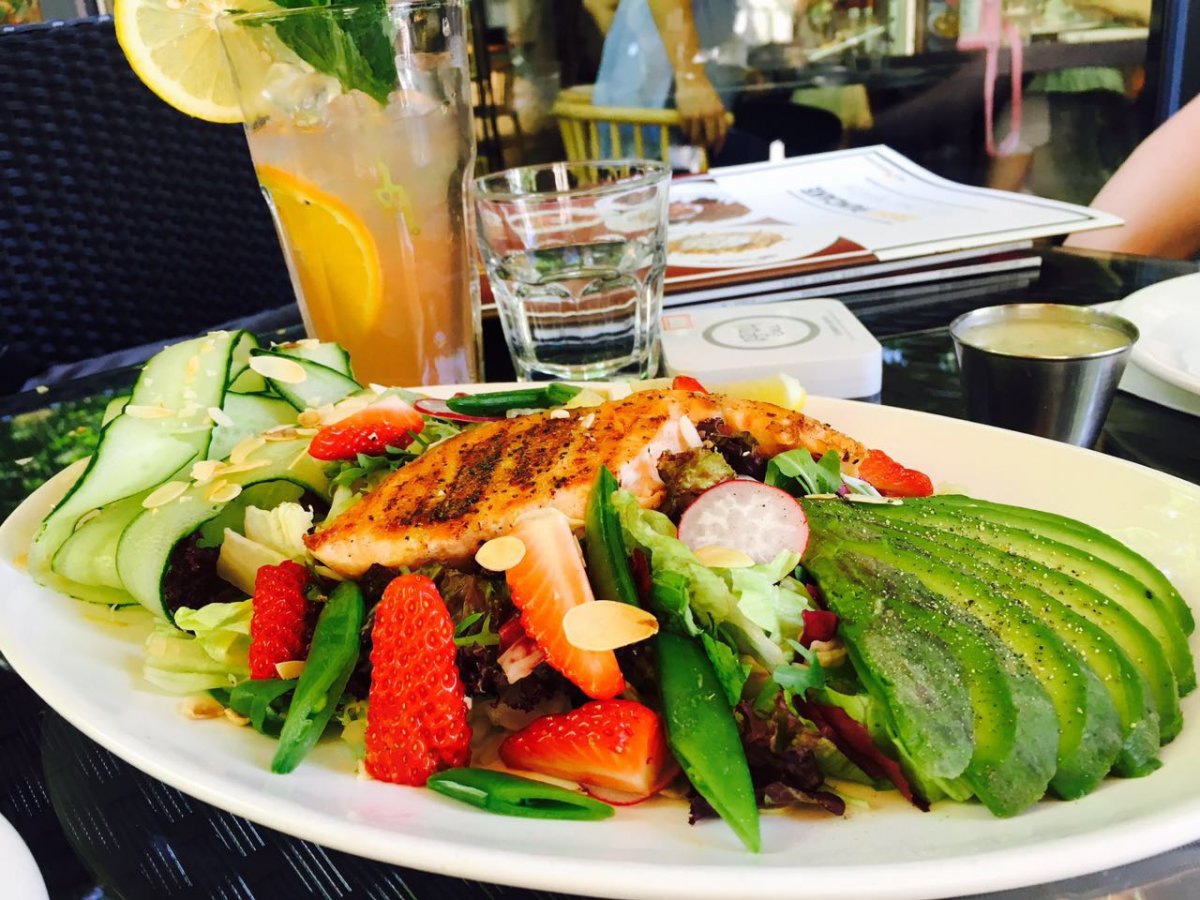 The salmon and avocado salad includes a perfectly grilled piece of salmon sitting atop of a mixture of vegetables, such as lettuce, sweet beans, radish, avocado, as well as strawberries, orange, walnuts, toasted almonds, thinly sliced cucumber, a refreshing lemon dressing and seasoned with salt and black pepper.
The other new salad, the sirloin steak and quinoa salad (pictured above) is similarly varied: grilled sirloin steak, quinoa, roasted pumpkin, cherry tomatoes, some mushroom, and caramelized walnuts, are dressed with a vinaigrette.
However, if health is not what you're after, you'll certainly be eyeing up Tiger's signature strawberry, chocolate, or banana pancakes (RMB 56). The strawberry pancakes come with two decently sized American-style pancakes topped with strawberries, a fat scoop of strawberry ice cream, homemade strawberry jam, and whipped cream. In case you were worried that there weren't enough toppings (or that there wasn't enough sugar), they also sprinkle the plate with powdered sugar and strawberry chips.
They've also added three burgers (RMB 65-78): a mango curry burger, a chili con carne burger, and a bacon and coleslaw cheese burger. The suitably sloppy chili con carne burger comes with a beef patty slathered in a layer of chili, as well as cheese, tomato, lettuce, pickles, and onion. Messy, just how we like it.
Other comfort food on the menu, like the grilled squid and chicken (RMB 58), the fish and chips (RMB 68), and buffalo wings (RMB 48) remind us that Tiger Pancake House isn't just about breakfast and pancakes, and together make Tiger House yet another strong America-centric eatery in Shuangjing.
---
Photos: Tracy Wang
This post first appeared on our sister site, the Beijinger. See more stories by this author here.
Email: tracywang@thebeijinger.com
Twitter: @flyingfigure
Instagram: @flyingfigure