One hundred and sixty one students and staff have safely returned from a school hiking expedition in the mountains around Beijing after getting lost for hours in the dark, narrowly avoiding a massive thunderstorm
After spending a night outdoors in a wilderness area of Miyun District, the outdoor class trip of the Beijing Experimental School set out at 9am Thursday for their journey home, but was not able to find its way back. It was not until nine hours later that teachers in charge of the trip finally admitted they were lost.
But as student and Weibo user NiallGirl revealed online, teachers refused to contact the police out of fear of damaging the school's reputation. They also forbade students from doing the same.
NiallGirl said that cell phone reception was intermittent at Tianmen Mountain in the Beijing suburb of Miyun, but that text messages were able to be sent. By her account, it was only because students disobeyed the teachers' orders and secretly notified the police that they were eventually rescued.
After police and firefighters intervened following a report made at 6.40pm, every one of the 161 students and staff were reported to have come down from the mountain safely at 9pm, some 12 hours since they first set out. Everyone was said to be in good health except for one student who was taken to the hospital for a fever.
In her Weibo posts, NiallGirl criticized certain teachers and the tour guide responsible for getting them lost and then abandoning them in the wilderness, something that was supported by other students.
A third-year student named Chengcheng (a pseudonym) told Future Net: "In the end, the guide abandoned us to fend for himself," adding that the Beijing Experimental School excursion took a different route from the one supplied by the travel agency.
"The school did not take the proper precautions," said Chengcheng. "We were only notified the day before yesterday that we would be going on an outdoor excursion trip to Tianmen Mountain in Miyun District."
All the same, the trip's planners decided to bring cooking equipment and utensils with them in order to eat hot pot. To take part in the trip, the 150 students had to pay a fee of 690 yuan.
Chengcheng said that the tour guide supplied by the travel agency appeared to have no experience as a tour guide, and was completely unfamiliar with the surroundings.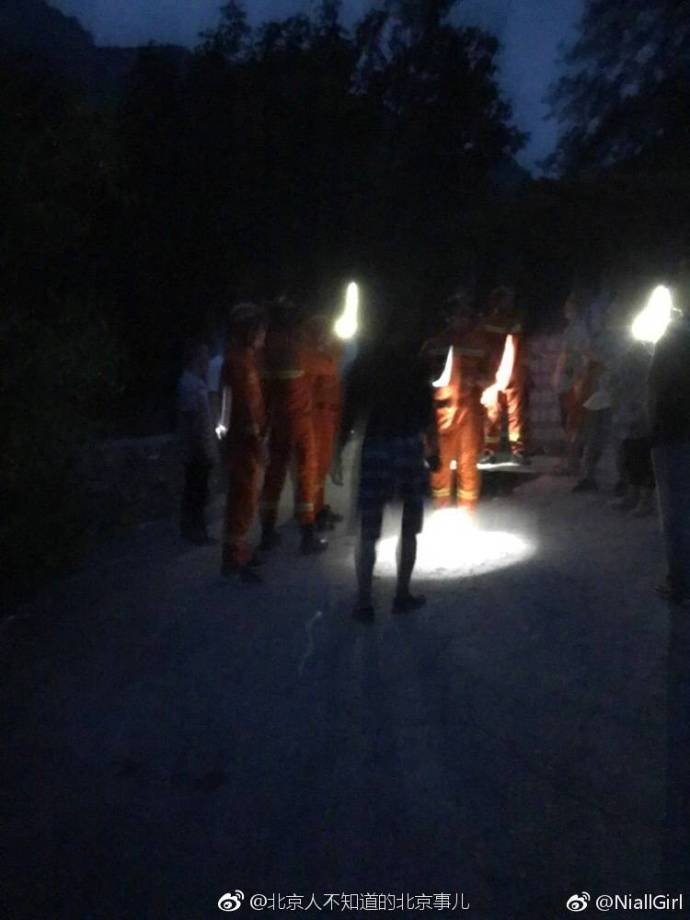 Although NiallGirl was very critical of the Beijing Experimental School in her Weibo posts (that have since mostly been deleted), she took the time to give thanks to teachers who remained with the students throughout the harrowing ordeal as well as to police and firefighters for saving them.
According to Future Net, Beijing Experimental School did not provide a comment about the incident, only saying that the school was hosting an "emergency meeting."
Previously called the Lixin School, the prestigious Beijing Experimental School was founded in 1920 by noted Chinese philanthropist and educator Xiong Xiling.
A number of dangerous weather conditions appeared on Thursday. In addition to prolonged exposure to the day's heat wave, the lost students were threatened with a looming thunderstorm that turned out like this: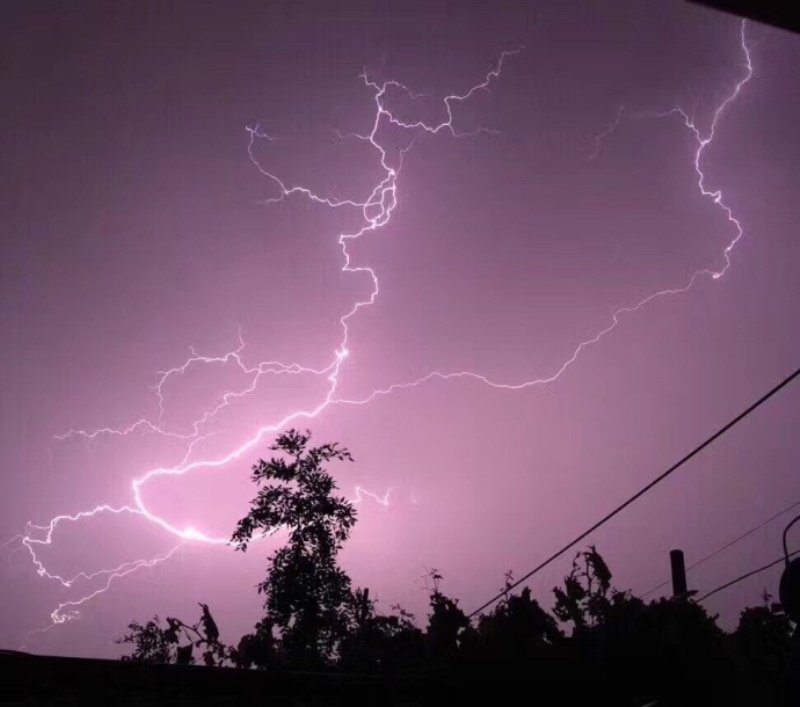 Tianmen Mountain has an elevation of 800 meters and is located approximately 100 kilometers north of the Beijing city center. It is located in a remote area far away from roads and towns. Here's how Tianmen Mountain looks from Shijiazhuang: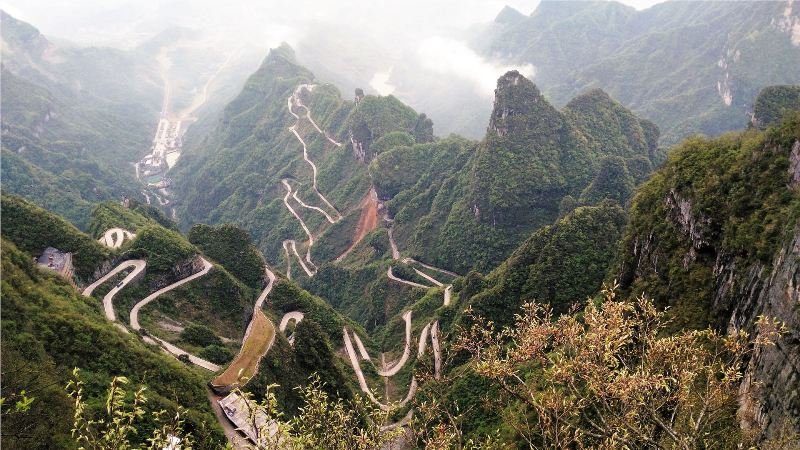 Outdoor excursions are commonly taken for third-year Beijing high schools. Called "frontier training," this type of trip may not necessarily be outdoor education that teaches appreciation for the natural environment, but could be character training for participants through activities like "trust falls."