Even though Golden Week is still almost two months away, when it comes to national holiday travel plans, you really cannot start too soon. Anyone who has ever traveled in mainland China during this peak period knows just how much cheaper, easier and maybe just plain wiser it is to barricade yourself at home for the duration with plenty of entertainment and snacks. But that's not for everyone.
If you have discovered the golden key of going abroad to make the most of the holidays, you may have realized that Chinese tourists have also found that key and are using it more than you. If you are determined to get out of the country at any cost, be ready to pay more than usual, even with the best deals. Check out these relatively affordable escape routes from Beijing but don't wait until the last day, because they are likely to sell out any minute now.
Busan, South Korea (from RMB 1,180)
Breeze and possibly still swimmable waters will greet you in Busan. The coastline stretches all along the city, lined with shiny skyscrapers interspersed with plenty of green areas. Busan offers an abundance of decent hiking and leisurely walking routes. However, the city is situated in a relatively mountainous area, so even a simple bike ride in the city might bring out some serious sweat. Spend an afternoon in a colorful, cute, art-filled village perfect for your Instagram feed. Sample Busan's unique, wide-ranging cuisine and seafood. One-way tickets for the last days of September go for a little below RMB 1,200, with the steepest one hitting RMB 1,530 on the weekend. Flights back to Beijing swirl around RMB 1,300 for the first week of October.
Kuala Lumpur, Malaysia (from RMB 800)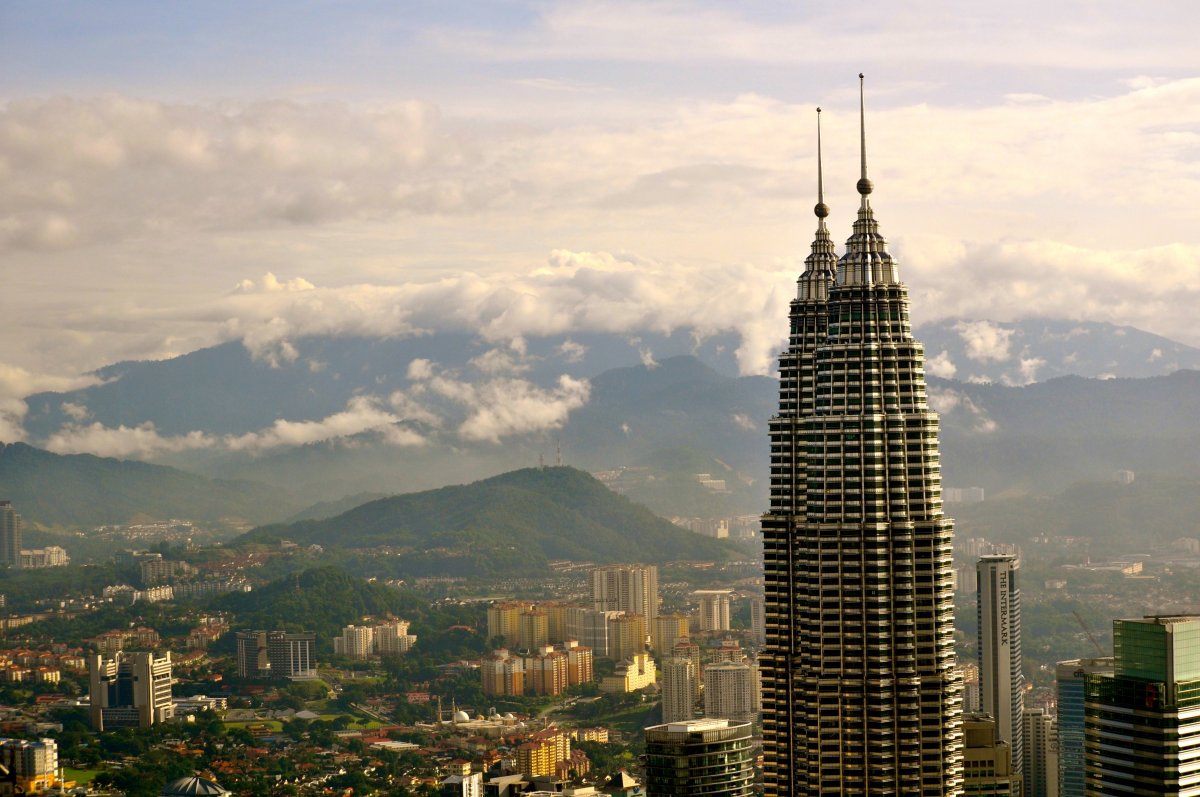 Kuala Lumpur itself is slightly boring, too hot and not very pedestrian-friendly for a Southeast Asian city. However, it offers some of the best variety of food. Stuff your tummy with local and Indian delicacies (the Indian community is going strong in KL, so grab a sari and stock up on spices while you're at the market). Unless you are dying to visit all of the museums in KL, try to designate a day to those urban attractions before sliding over to the beach. Port Dickson is the closest one to the city (45 minutes away), but it may not be as impressive as Batu Ferringhi, which has the right mix of clean water and sandy beaches to make you feel completely removed from overrun national-holiday Beijing. Tickets to Kuala Lumpur almost double in price during the last week of September, but you can squeeze in a few days of beach if you leave on Oct 5 (RMB 809) and come back on the 9th (RMB 1,222).
Bangkok, Thailand (from RMB 816)
Expats and locals in China can all agree that Thailand is the ultimate tropical oasis within spitting distance. Bangkok serves travelers of all kinds, and there are plenty of sights worth visiting in this bustling city. Roam the temples for a day and then sip coconut water straight from the husk (after spicing it up with a cheeky splash of rum, perhaps). Numerous travel agencies are willing to lead you around the beaches and jungles if time is tight. The cheapest tickets to Bangkok go for RMB 816 on Oct 5. If you want to spend more time in Thailand, open your wallet a tad wider and leave on Oct 2 for RMB 1,365.
 Hanoi, Vietnam (from RMB 1,270)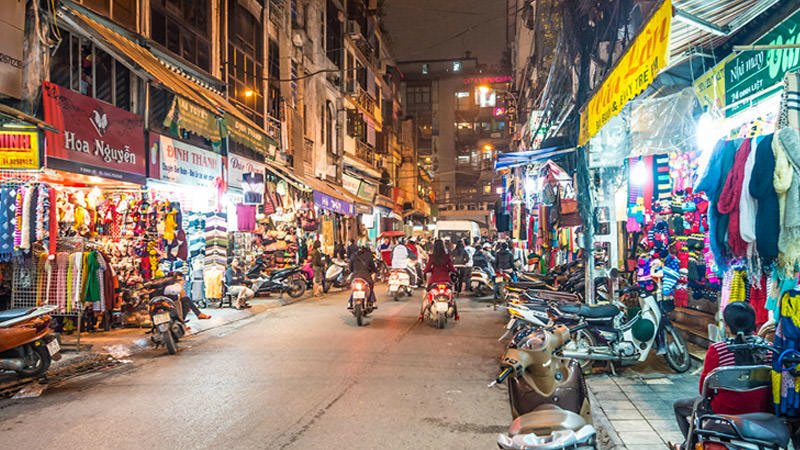 No one is judging if you choose to swap the buzz of one city for the buzz of another. Hanoi rests on a lush and seemingly peaceful river, while an incredibly fast-paced (and borderline hazardous) scooter-mounted population zooms about not far from the water's edge. The city is home to colorful and photogenic scenes and French-inspired architecture. Find more ideas for Hanoi adventures here. Tickets get cheaper in the second half of the week (Oct 5 for RMB 1,270), but if you need more time, aim to depart on either Thursday the week before (Sept 28, RMB 1,906) or Sunday (Oct 1, RMB 2,165).
Bali, Indonesia (From RMB 933)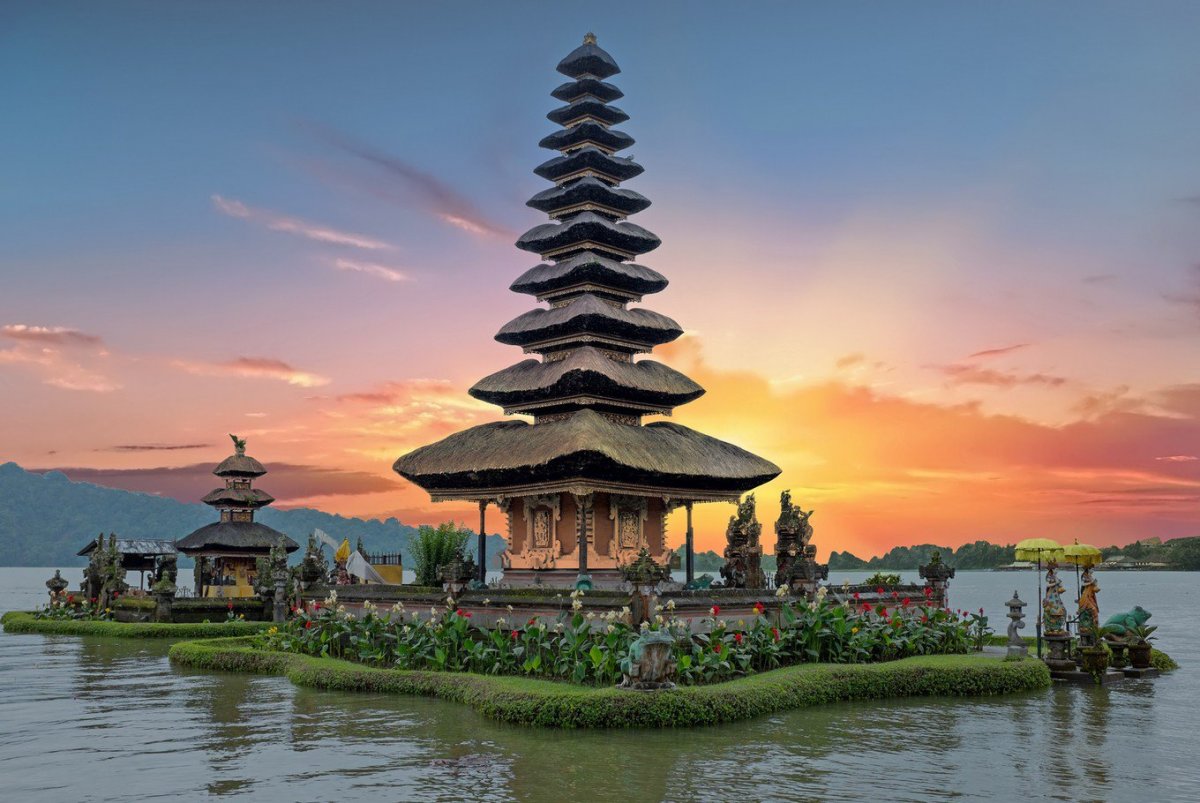 Bali is great because you can almost step right out of the plane and onto a beach. While they may be lacking in palm trees in Kuta, if you head north (Bali island is pretty small and possible to tour around in three days), you might just find the serenity that is missed in Beijing. While Bali is certainly not the cheapest destination (think: years and years of development for the local tourism industry), you can still hunt down cheap eats in local warungs and markets. If the smell of incense is too intense, hop on a boat to the nearby Gili Meno or Gili Air islands that neighbor Lombok for slow, makeup-free days. (Skip Gili Trawangan unless you're in Bali seeking new beer pong venues and sports bars.) Tickets to Denpasar (Bali) sell for RMB 933 on Oct 5. Your ideal return date is Tuesday (Oct 10, RMB 1,873). If you're unable to call in sick for two more days, Sunday tickets are almost RMB 3,000.
Ticket hunting is best performed on Sky Scanner and purchased on Ctrip. If you don't care about the destination and simply want to get out of Mainland China for a few days, pick your departure date and use Sky Scanner's great destination-free option by selecting "Everywhere" for the cheapest places that day. A word of caution: you may end up in Khabarovsk Novy (from RMB 772), and we can't speak to how fun that may be. It could be fantastic for all we know.
---
Photos: Grasshopper Adventures, The Jakarta Post, Wikipedia Commons, Vietnam Guide
This post first appeared on our sister site, The Beijinger. See more stories from the author here.