Half a year after its closure, there's finally word on what will become of Sanlitun's white elephant. Yashow, once the go-to for bargain hunters across Beijing, will be taken over by property behemoth Swire and Kuntai, who will renovate it (yet again) and transform it into Sanlitun Taikooli West, reports Toutiao.
For years, Yashow (or 雅秀 yǎxiù) was a bustling market, home to mountains of knockoff clothing, suitcases, purses, pearls, fans, chopsticks, accessories, and even jewelry. At all hours, you'd see frantic locals and tourists alike haggling with vendors over various wares, coming to an end in December of 2014. After an eight-month-long renovation in 2015, the building reopened as a ghost of its former self, thanks to a combination of overpriced products and a strange, tacky atmosphere, as we reported at the time. It didn't take long until the vendors left one by one, and Burger King seemed to hang on as its only surviving outlet.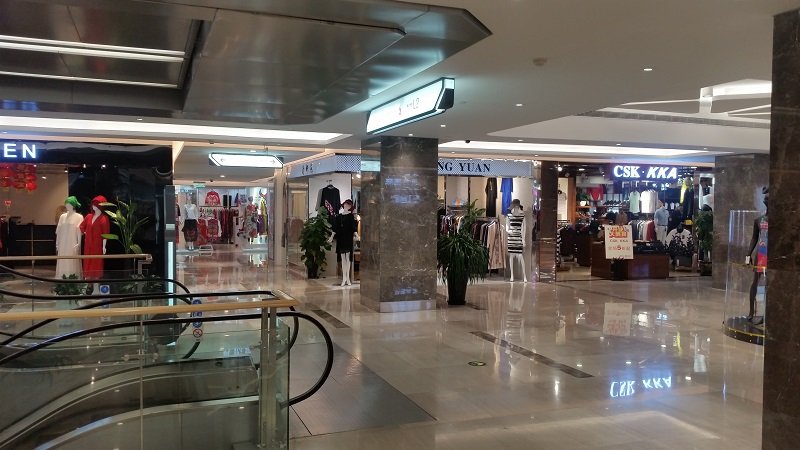 Now, after being near-empty for a year, real estate tycoon Swire Properties has set their eyes on renovating the building that sits as a sad reminder of a Sanlitun past, especially when compared to the company's glitzy Taikooli shopping compound to the east. On Dec 12, Swire signed a contract with the owner of the building, Beijing Kuntai Real Estate Development Group, that will allow them to rent Yashow in order to upgrade it.
Meanwhile, Swire Properties have also hired well-known international firm Arquitectonica to design the interior in accordance with "the Beijing Government's call for 'a new international area with fashion and culture,'" which we take to mean that the space will be revamped to have an art gallery-esque atmosphere in keeping with Swire's two neighboring shopping areas, Taikooli North and South.
There is no word yet on when the revamp will commence, or for how long it will take for Taikooli West to open.
Other than Taikooli, other notable Swire properties in Beijing include The Opposite House, East Hotel, and Indigo Mall.
The news does not come as entirely welcome among Beijing's F&B community, many of whom feel marginalized by heavy-handed lease negotiations that have resulted in abrupt closures of a number of popular venues in Taikooli South.
More stories by this author here.
Email: tracywang@thebeijinger.com
Twitter: @flyingfigure
Instagram: @flyingfigure
Photos: Toutiao, Kyle Mullin, Scott Devoy Su