Now that the burn has fully subsided from the Beijinger's Hot and Spicy Festival last month, we ride the success of that inaugural outing and move back to familiar ground with the announcement of the sixth Burger Festival of our sister brand! This year's event will take place in what has become the festival's home turf: Galaxy Soho on the weekend of Jun 16-17.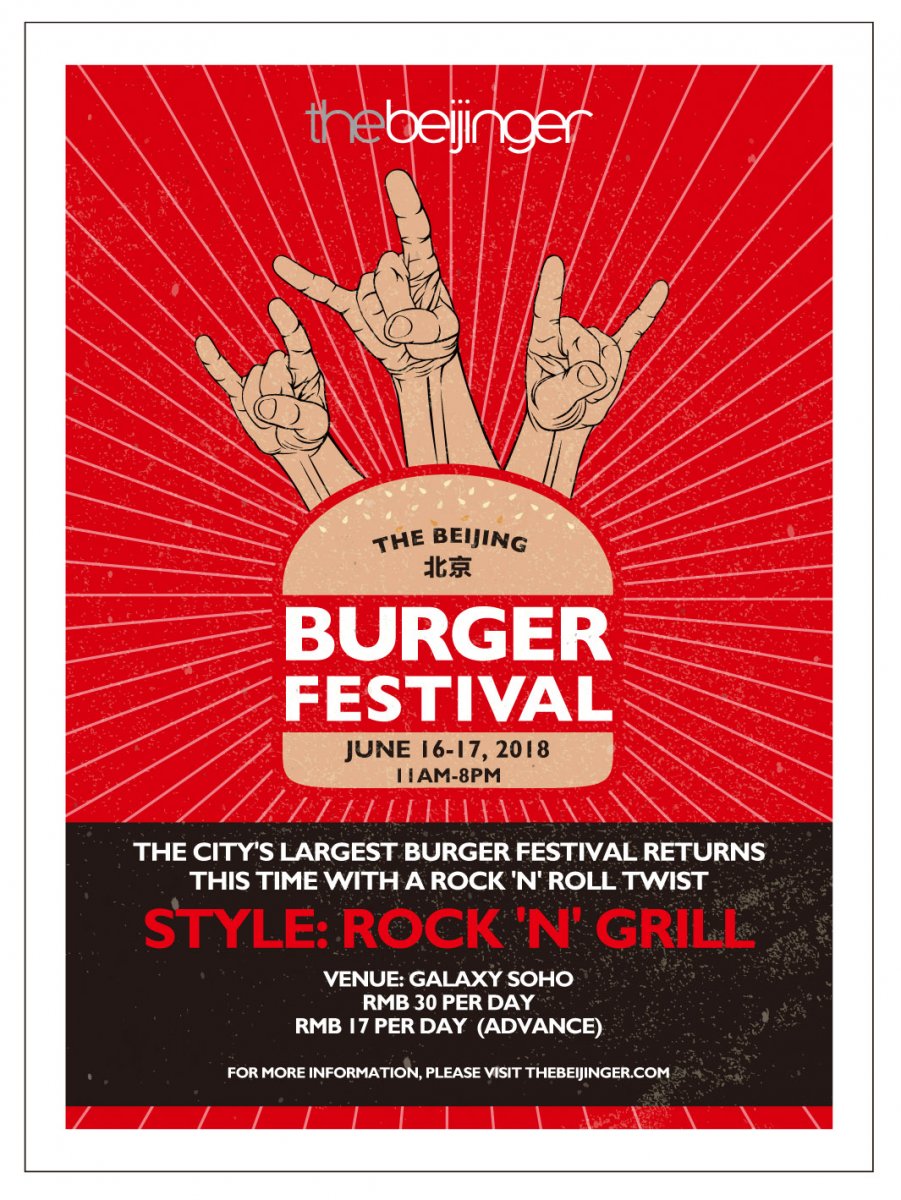 Last year's event attracted close to 20,000 hungry fans of all things burger (proven by half the vendors selling out on the first day) and this year, our team hopes to outdo ourselves once again with our best festival in honor of the humble combination of meat and buns yet.
With over a month to go, we've already completely sold out of booths, which means there are already 40 burger vendors and 20 drink vendors working away to bring you the best of their meaty and thirst-quenching products. There'll also be ice cream, juice, and other refreshments to keep you feasting to your heart's content.
Whereas 2017 was a celebration of burgers and the Wild West, 2018's Beijing Burger Fest is all about rock 'n' roll. Expect high-energy performances and music and enough grub and drinks to keep you pogoing throughout the weekend. Those will include the finest line-up of Beijing's rock and blues bands, a selection of rock bands from the city's international schools, a rock 'n' roll karaoke contest (start practicing that growl now), and a kids area so that the young'uns don't miss out on all the devil-horned fun.
In keeping with that theme, our suggested dress code is dress like your favorite the rockstar! Avril Lavigne? Sure. Elvis Presley? Uh-huh! Kurt Cobain? Definitely. Michael Jackson? Oo-hoo! There are also pinup girls, rockabilly, metalheads – the options are literally endless.
Early bird tickets will be on sale later this month and will come with a bonus freebie, as always. For now, to get you salivating at the thought of this year's Burger Fest, feast your eyes on some of the choice cuts from last year: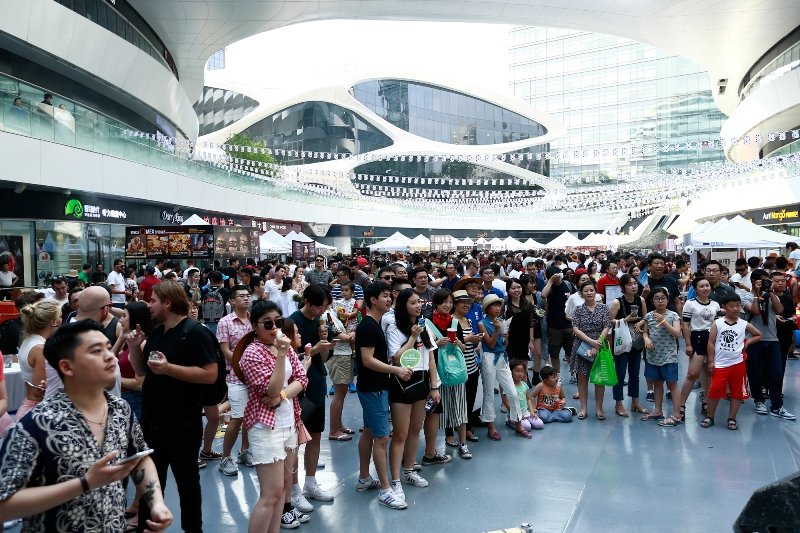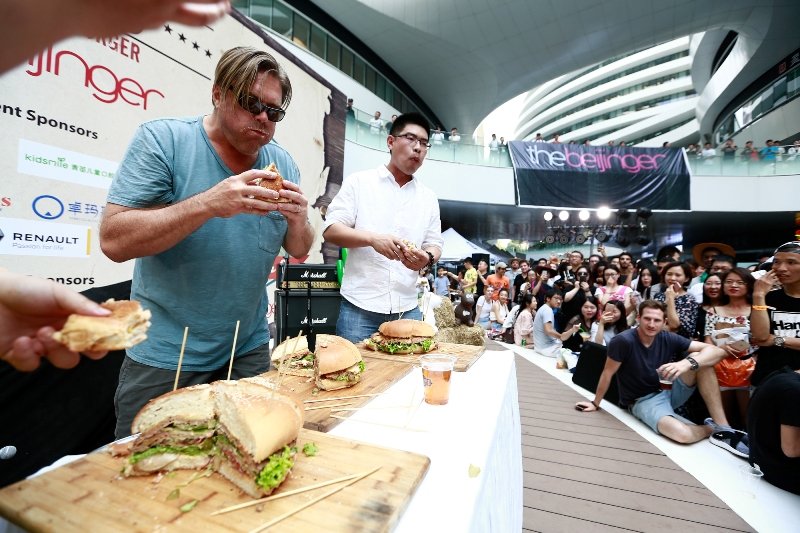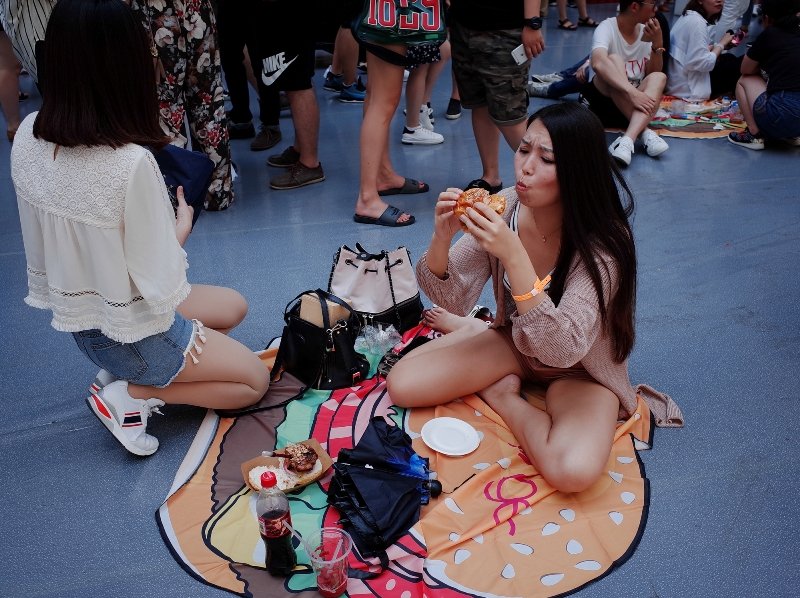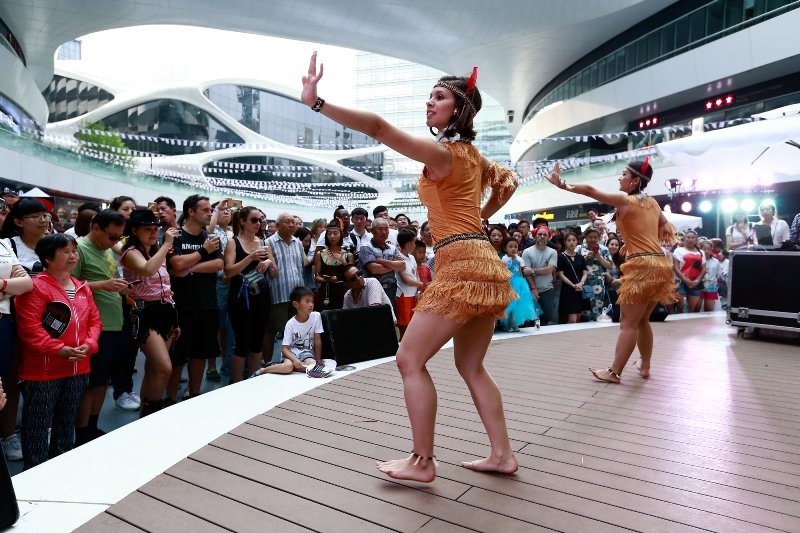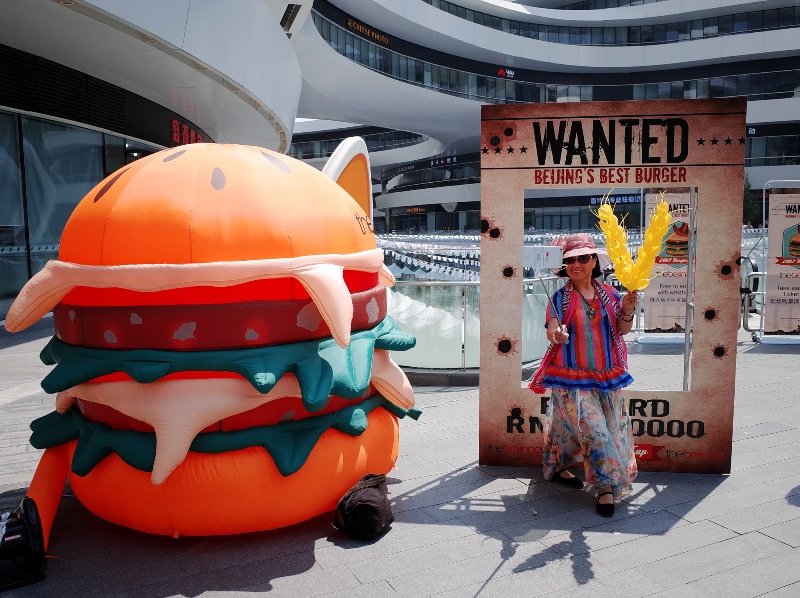 Interested in getting group tickets (minimum 20 people) or looking for more information? Contact us directly via marketingteam@truerun.com or call 5941 3140. Want to sponsor our Burger Festival? Contact our sales team at sales@truerun.com or call 5941 0368.
---
Photos: Uni You, the Beijinger