We remember how excited we were when Sweetie Salad founded its online food delivery business back in 2014, way before what food delivery platforms are today (hard to imagine, really). At that time, Sweetie won its legions with, well, a legion of muscular workers who showed up to demonstrate how to shake it properly (and let's not forget the Sparta saga in 2015).
Now, the team have opened their very first brick and mortar location on the first floor at Grand Summit. The venue has a touch of picnic-themed décor; bright lights illuminate two long, large wooden tables where people gather on benches. Different kinds of greens and insects, and the slogan of "HAI – Health All In," adorn the walls.
A counter displays a range of ready-mixed salads (RMB 20 each), including grilled vegetables and coix seeds; avocado and orange; baked apple and brie; and dried beef and arugula. Additional ingredients such as your choice of protein can be added separately (grilled salmon or chicken) and there's also a range of hot dishes (Italian spinach roll, crispy vanilla flounder with pistachios, roasted vegetables etc. for RMB 16-30). For drinks, there are coffees and teas (approximately RMB 25) or freshly made juices (RMB 35). If you're still hungry, you can also bulk it out with a slice of bread or two.
The quinoa and vegetable salad used good quality ingredients, evident from its simple but vibrant flavors. The additional grilled chicken breast was succulent and seasoned with salt, black pepper, and a garnish of lemon, while the grilled salmon was a nice, long, and lean cut of moist fish. As for the drinks, the Strong Nutrition was a sweet and refreshing combination of cucumber, apple, carrot, kiwi, and kale. You can also opt for yogurt with muesli and fruit (RMB 25) or various types of kombucha courtesy of Papp's Tea.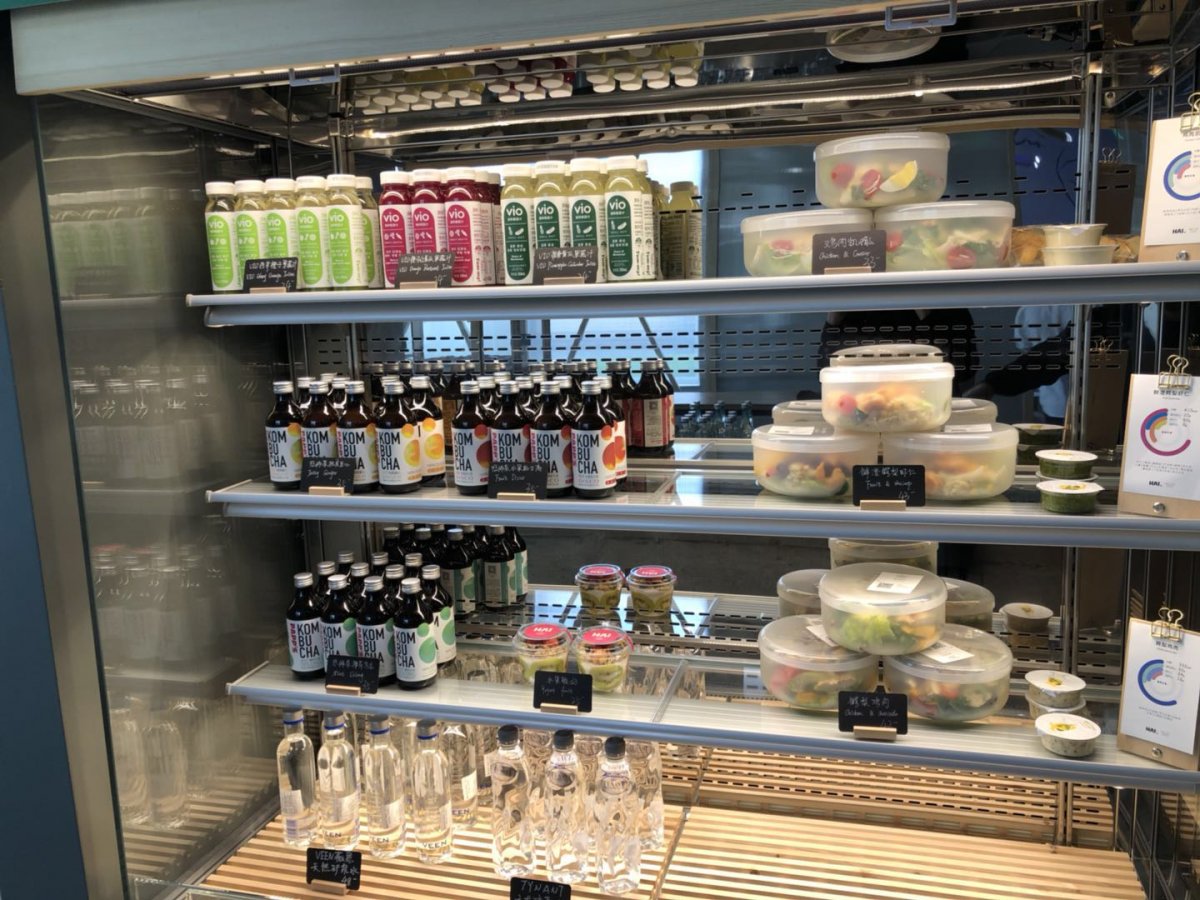 At RMB 70-120 per person, a meal with a drink here is perhaps a little on the higher side of similarly health-focussed restaurants. Saying that, the venue is a crowd pleaser, with many diners sticking around after they had finished eating. Now that they've rolled out seating on their adjacent patio, it looks certain that Sweetie Salad's once entirely web-based clientele will quickly translate to visitors looking for a healthy fix.
Sweetie Salad
Daily 8am-9.30pm. 41, Bldg 1, 19 Dongfang Donglu, Chaoyang District (8532 6178)
甜心摇滚沙拉:朝阳区东方东路19号1号楼会所41号
---
This post first appeared on our sister site, the Beijinger. See more stories by this author here.
Photos courtesy of Sweetie Salad, Tracy Wang