Between the hotels and Beijing's more creative restaurants, there are a fair amount of chic afternoon teas to be found around the city, but can any of them claim to be more "authentic" than the offerings at The British House at Beijing Fun. This thoroughly English, spacious, and elegant 500sqm café and roomy sofa area encompass the building's second floor, providing enough space for close to 100 diners to sit and enjoy their scones at any one time.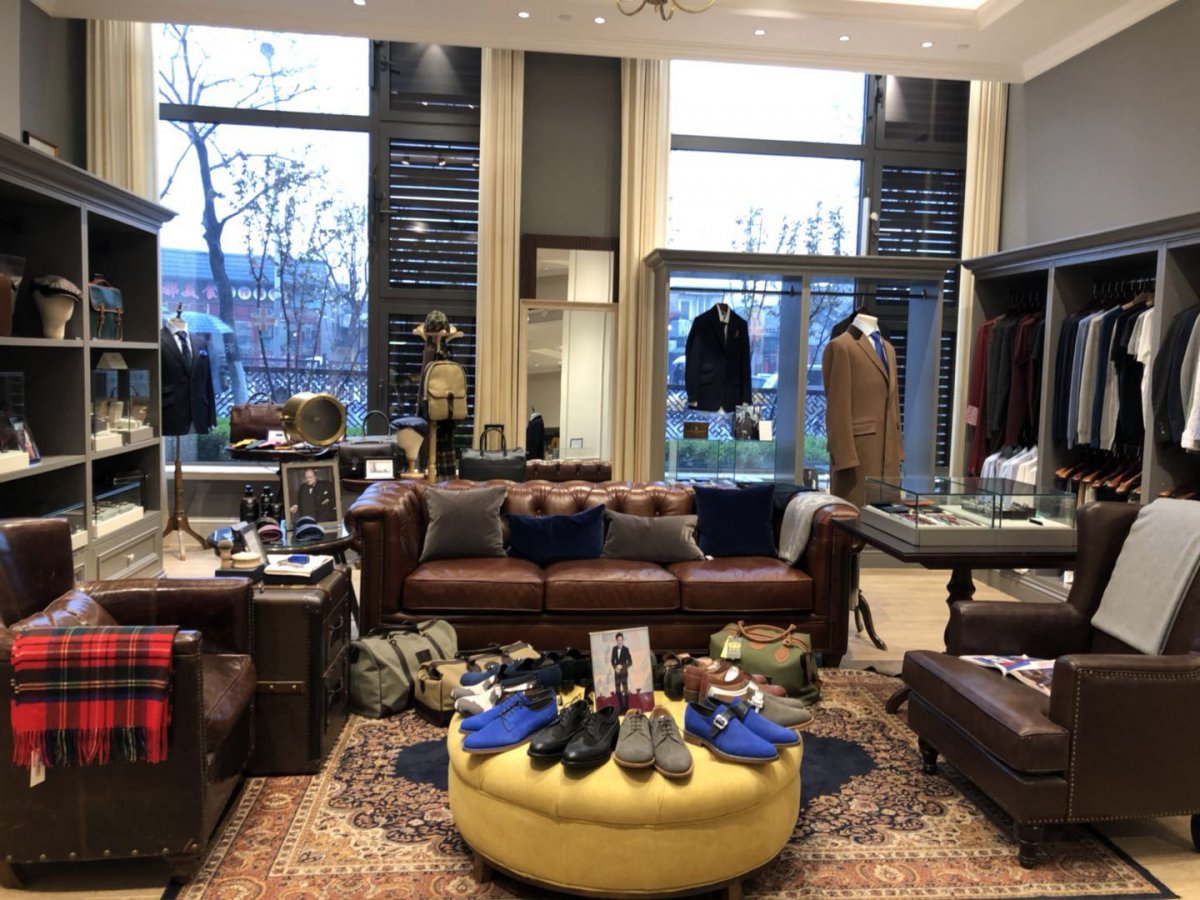 The British House was opened by Harrods earlier in the year, the world-famous London brand and store founded in 1849 as a fine tea trader. The British House maintain that heritage, boasting a massive 170 teas and a dozen specialty teas (RMB 88 a pot), Harrods coffee, and several signature cakes (Napoleon Millefeulle, éclair, Earl Grey crème brûlée, red velvet, and maple mascarpone cheesecake).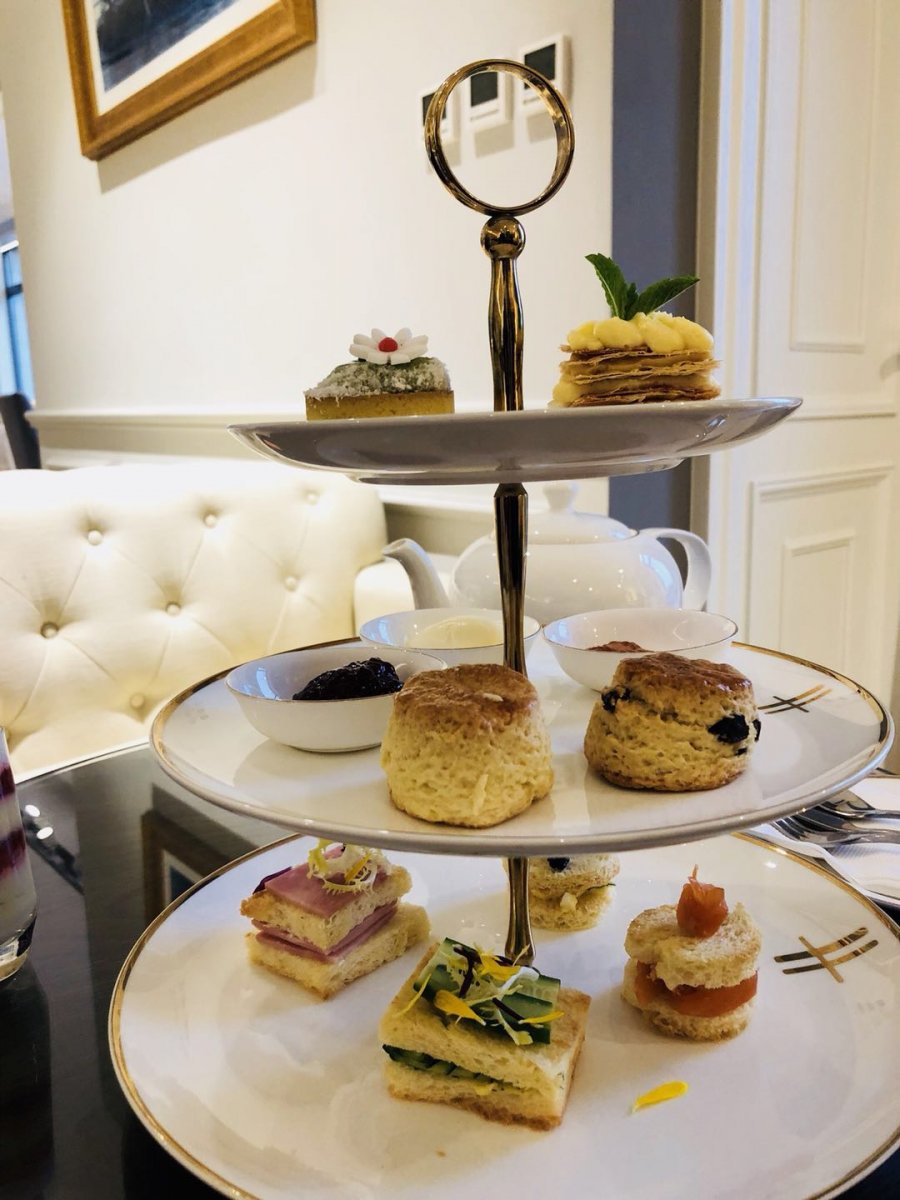 The set tea and cake set above (RMB 168) featured a choice of Harrods' fine tea, savory sandwiches (smoked salmon, avocado and wasabi cream cheese; cucumber, dill and butter; ham and English cheddar; egg, aioli and caviar), two homemade scones paired with apricot and raspberry preserves and clotted cream; as well as sweets with a Chinese twist, such as vanilla genoise, zabaglione custard, strawberry compote and crème Chantilly. Other sets range RMB 99/168/238/268, and are available from 11.30am-10pm.
Their Beijing Breakfast No.20 tea also plays on a local theme, using a Chinese tea base mixed with Ceylon to provide a richer body, the addition of Kenyan tea for extra color, and Assam for bold and malty flavors, for a combination that retains its British staunchness without wandering too far afield.
On the way out, peruse the first floor for clothing brands, tableware, bedding, accessories, and food all selected and brought over by Harrods. It all amounts to a jolly good way to spend the afternoon and a potential retreat to lure in many a homesick Brit.
The British House
Daily 10am-10pm. Bldg 4, West Area, Beijing Fun, 21 Langfang Toutiao, Xicheng District (6313 2122)
英园:西城区廊房头条21号院北京坊西区4号楼
More stories by this author here.
Email: tracywang@thebeijinger.com
Twitter: @flyingfigure
Instagram: @flyingfigure
Photos: Tracy Wang