From ceviche to tacos, Fujian beef to Korean fried chicken and more, Beijing's best new restaurants of 2018 spanned practically every corner of the globe. Read on, and dig into all the delectable new bites that our fair city has to offer.
El Barrio
Known for their award-winning pizzas and other Italian fare, the team behind Bottega turned more than a few heads after announcing their plans to open a Mexican restaurant. That outside-the-box thinking paid off, with chargrilled Wagyu flank tacos, Iberico chorizo nachos, and other such goodies delighting our tastebuds.
Pachapapi
What started off as a popular pop-up that sadly kept shutting down, this Peruvian venture finally settled into a permanent location at the increasingly popular Shang complex on Xinyuanxili. And wow, did those new digs ever impress, with the colorful band and festival posters, brought back from Peru by the owner, adorning the walls. The menu is of course still the main attraction, thanks to its irresistible ceviches, sushi rolls, and potent piscos.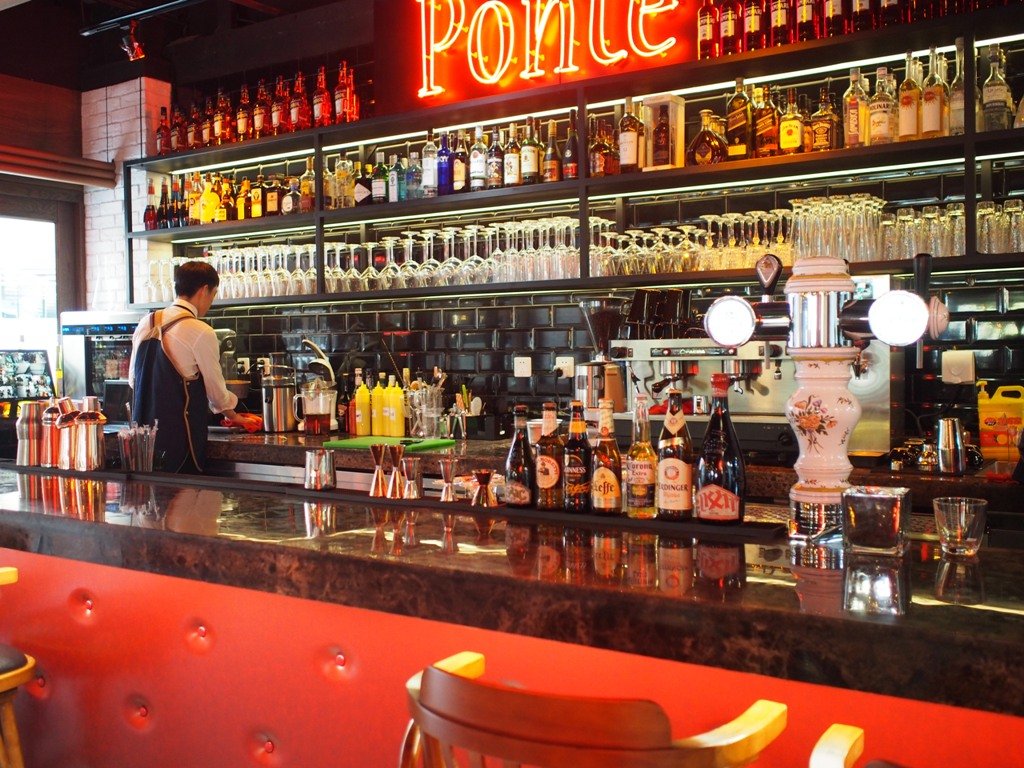 Ponte
A veteran of Beijing's casual dining and, above all, food delivery scenes, Annie's branched out with a higher end concept called Ponte this fall. The result: a wide range of authentic Italian delicatessan goods, more wines than its casual counterpart, and satisfyingly fancy dishes like the grilled cod fish with orange and carrot puree and buttered peas (RMB 278).
Maru
Celebrity chef Andrew Ahn has a big Beijing following thanks to his earlier smash hit Sanlitun restaurant Ssam. In the wake of that spot's closure, he beckoned foodies to a very different Beijing locale this year with his new restaurant, Maru, at Hopson One mall near Shuangjing. Highlights from our first visit included fried chicken (available in two flavors: soy garlic and chili) and the crispy, flavorful Kimchi pancake.
Chickalicious
Beijingers looking to take a bite out of the Big Apple's dining scene welcomed the opening of Chickalicious' new branch in China World Mall. The swanky Manhattan dessert shop impressed us with their Earl Grey white chocolate and raspberry cake (RMB 88) and their vanilla caramel puff pastry (RMB 48).
Royal Stacks
Royal Stacks' location near Chaoyang Joy City is a bit removed from other Western grub hubs like Sanlitun and the CBD. But its hearty 100% Australian beef burgers, chili fries, milkshakes, and other treats, as well as Instagrammer-friendly retro decor hit the spot, luring plenty of foodies out to the quieter part of town.
Fu Man Yuan
Fans of unfussy northern Chinese food have been delighted by Fu Man Yuan next to the Shang complex on Xinyuanxili. Must-tries include their RMB 42 plate of spare ribs with emerald green lentils (pictured above), which will remind you of your favorite hole-in-the-wall restaurant that was bricked up last year. Their RMB 45 plate of braised tofu with caviar, meanwhile, makes for a more refined choice that echoes the stylish, modern decor.
Niu Jiu Fen
It may be a new Beijing restaurant, but Niu Jiu Fen is no rookie. The Fujian style restaurant, located in the Shuangjing adjacent Hopson One mall, boasts a 108-year-old beef recipe. Their bowls of beef soup (RMB 25/small, or RMB 59/large) are loaded with beef strips that are not only tender but also springy. That enticing texture is due to their traditional 90-minute process of kneading the meat with sweet potato flour. Their braised beef ribs (RMB 139/small, RMB 179/large) are also true winners because, unlike a steak, they come well-cooked enough to render their texture mellow, so that the flavors take center stage.
UCafé
Sponsored by Chinese travel agent giant Utour, and equipped with a menu by Raul Liu (of Origine, Algorithm and Tribe Organic fame), UCafé had enough goodies to leave us downright floored when we visited after they opened in August. This Sanlitun spot's must-tries include: Beijing-style beef roll (松肉 sōng ròu, RMB 35, made with minced beef mixed with water chestnut, tofu skin and the eggplant puree, pictured), "dirty chicken" (RMB 85, seasoned with Xinjiang-style dapanji spices) and marinated salmon rice noodles with avocado (RMB 40).
Ology
From the ancient Chinese pagoda wooden rafters stretching overhead, to the elegant fusion dishes on the plates, Ology instantly sets itself apart. While this is certainly a fine dining establishment — with a set menu made up of Australian Angus filet mignon, stuffed squid, and other sumptuous bites served tapas style — there is nary a shred of white linen in site. Instead, the restaurant goes for muted colors, soft lighting, and an elegantly understated hip-hop soundtrack. Chef Huixi "Chasel" Huang is equally on point, having studied at San Francisco's Cordon Blue Campus, before working at Bay Area Michelin starred restaurants and then making her way to Beijing.
READ: 2018 Year in Review: Our Five Favorite International Travel Destinations
Photos: Courtesy of the restaurants, Uni You, Anna Pellegrin Hartley