Easter is just around the corner (this weekend, Apr 21, to be exact) and if you are looking to celebrate with family and friends, then plenty of Beijing venues can oblige you with brunches, Easter egg hunts, and more. Here are a few of our favorites; find an up-to-date and comprehensive selection in our events section, right here. All events below take place on Apr 21 unless stated otherwise.
Brickyard Retreat
Head out to Brickyard Retreat at the Great Wall for a relaxing Easter in the fresh country air. There will be live jazz, egg hunts for kids, and a lavish buffet including hand-carved ham and dishes made with produce grown onsite at the retreat. RMB 268. 11am-3pm.
Feast (Food by East)
In celebration of Easter this year, Feast is putting on a huge spread of ham, whole roasted lamb, roasted turkey, imported oysters, lobsters, royal crab, mussels, and Argentine red prawns, as well as dim sum, noodles, and a wide array of desserts. Kids can join an Easter egg hunt on the hotel's third floor at 1.30pm. RMB 428. 11.30am-3pm.
Kerry's Kitchen, Kerry Hotel Beijing
Celebrate the Easter Weekend with Kerry's Kitchen's edit of Easter essentials, from a range of culinary classics to fun family activities and games such as egg painting and egg hunting. The buffet will feature favorites such as oven-roasted lamb, glazed ham, and hot cross buns. RMB 418. Apr 20-21, midday-3.30pm.
Latina
Go all out for Easter with brunch with a Brazilian twist at Latina. Start with an appetizer buffet then dig into 20 varieties of Brazilian barbecue including premium Angus beef cuts like ribeye steak, as well as seafood. RMB 266. 11am-3.30pm.
Mosto
Celebrate Easter at Mosto with a classic brunch spread of Mosto favorites like blueberry pancakes with crispy bacon and ricotta cheese, and juicy Wagyu beef cheeseburgers with house fries or eggs Benedict. They'll also be giving Easter eggs to all of the little ones so they can do some decorating while you feast. 11am-3pm.
N'Joy, Nuo Hotel Beijing
The globe-trotting team of chefs behind N'Joy and Nuo Hotel Beijing has put together a wide selection of Easter-themed chocolates and desserts to add to their usual indulgent food selection. Brunch includes free-flow Deutz Champagne. RMB 688. 8am-8pm.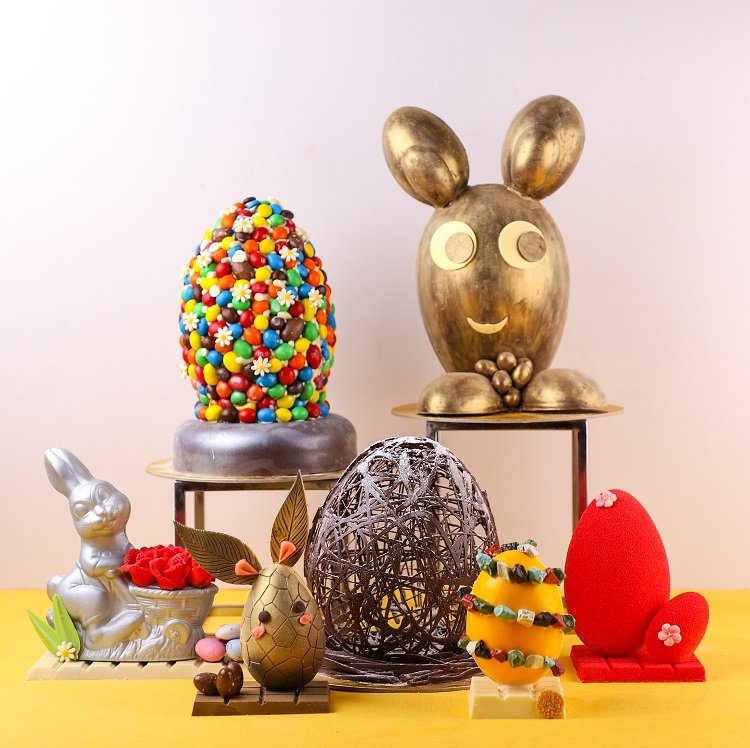 The Local
The Local has updated their brunch menu just in time for Easter. Join them for the overhaul and receive a free Easter basket with chocolates, candy, and, if you're lucky, vouchers for a free-flow brunch when you reserve a table in advance. New dishes include skillet eggs, chicken and waffles, and a brunch burger. You can also add brunch free-flow for RMB 150 per person. 10am-3pm.
Via Roma, Kempinski Hotel Beijing Lufthansa Center
Via Roma's weekly Little Italy brunch will have an Easter theme, featuring popular Italian Easter dishes and a live dessert station. There will be egg hunts and games for kids. RMB 288. 11.20am-3.30pm. (Other Kempinski venues also have Easter-themed events – see the event listing for more details.)
Village Cafe
Savor the Easter weekend with a three-course menu prepared specially for the occasion. Sample classic flavors like pear, rocket, and blue cheese salad and Easter classics like roast lamb shank with thyme jus. RMB 138. Apr 20-21, 9am-7pm.
Zarah
Those of you who are Gulou-ways will want to head over to Zarah for all-you-can-eat brunch buffet including deviled eggs, roasted butter carrots, smoked salmon pasta, German Hefezopf, freshly-baked pastry bunnies, and hand-dyed Easter eggs. Add RMB 100 for free-flow drinks. RMB 198. 10am-3pm.
And that's just the food… click here to see the full list of Easter events going on this weekend.
More stories by this author here.
Instagram: @gongbaobeijing
Twitter: @gongbaobeijing
Weibo: @宫保北京
Photos: Max Pixel, courtesy of the venues