The season of sun and fun has begun, and we've got you covered with the best family-friendly fairs, school bazaars, and weekly markets happening this May and June!
Please note that readers should confirm with each organizer if events are canceled or scheduled as planned. For more events that may not be included in this list, please check our Events page. 
Farm2Neighbors: Back to the Hutong, until May 4
After almost four years of waiting, the Farm2Neighbors (F2N) Market returns to the hutongs! Their comeback is in partnership with BigSmall Coffee. Join the market and a big courtyard party at BigSmall Cafe's Beiluo Shop on May 3-4. Adults. Free. 11am-6pm. BigSmall Cafe Beiluo Shop.
Spring in the City at BCIS, May 5
It is that special time once again where Beijing City International School (BCIS) invites everyone to their annual Spring in the City fair on May 5 at the BCIS Main Campus. As part of recent tradition, this year's theme of "The Future" was selected with the assistance of Grade 2 students and teachers. There will be a raffle draw and live entertainment on stage and a creative design showroom from students, and a food bazaar featuring delicious dishes from all over the world. A range of vendors will sell artisanal products and hold games for both children and adults too. More info here. All ages. Free. 10am-2pm. BCIS. (8771 7171, bcis.communications@bcis.cn)
DCB Founder's Day 2019 Celebrating 400 Years of Dulwich, May 11
Founder's Day is the biggest annual event at Dulwich College Beijing (DCB). This year, DCB will be highlighting the 400th anniversary of their founding school in London, Dulwich College. The day will feature family-friendly activities, live music entertainment involving hundreds of students, and the famous International Food Festival with stalls run by DCB parents. All ages. Free. 3-9pm. Dulwich College Beijing. (6454 9033, harmony.liaumueller@dulwich-beijing.cn)
YCIS Beijing Global Community Day, May 11
YCIS Beijing invites everyone to their annual Global Community Day (GCD), a school fair celebrating global citizenship and cultural diversity. Lots of fun activities, beautiful performances, great food, and artistic demonstrations will be on offer, as well as a new 'wellness' component for visitors to explore. This event is open to the public and admission is free. All ages. Free. 11am-3pm. YCIS Beijing.
BIBA Family Fair 2019, May 18
Bring the family along for a day of lively entertainment to Beijing International Bilingual Academy (BIBA) on May 18, when they celebrate their annual Family Fair for the community. The fair includes pony rides, water activities, sports, a fashion world, and music, plus a food court along with many more entertaining features. This is a day for the whole community to enjoy. All ages. Free admission, but there will be a charge to buy vouchers to join games and activities. 9.30am-1.30pm. BIBA.
Ivy Education Group's Unity Day 2019, May 18
Ivy Education Group proudly brings a spectacular afternoon sure to entertain, energize, and inspire the Beijing community. At their Unity Day, there will be everything including a raffle corner, bouncy castles, arts and crafts, STEM, sport activities, carnival games, face painting, and more! Non-stop entertainment on stage such as Daystar's Got Talent, an acrobat show, and three live bands including Beijing's award-winning favorite "The Hunters" will keep your feet tapping. Then there's mouthwatering food to satisfy all cravings. All ages. Free admissions and activities. 3-8pm. Daystar Academy Beigao Campus. (jaw@daystarchina.cn)
The Beijing Flea Market Spring Edition, May 18
Beijing's one-stop shop, the Beijing Flea Market, is back this springtime on May 18 at noon-6pm at Tech Temple Sanlitun. Shop around and find great deals from more than 40 vendors with the best local, independent design and crafts from both established and emerging makers in Beijing. All ages. Free. Noon-6pm. Tech Temple Sanlitun.
Rumble in the Jumble – Buddha's Birthday, May 19
This month's edition of the expat-favorite bazaar Rumble in the Jumble will be transcendental as they mark the birthday of Buddha on May 19 at Modernista. Come join the Rumble team and an array of vendors with products, services, and food items that will lead you into pleasure and harmony! All ages. Free admission. Noon-6pm. Modernista, Baochao Hutong.
Piyesta Kultura 2019: The Kusina ni Kabayan Philippine Culture Festival, Jun 1
Celebrate the bright colors of Philippine culture… in Beijing! Filipino community group Kusina ni Kabayan, together with Pan Pacific Beijing, invite everyone to Piyesta Kultura 2019, a festival where everything is more fun. Indulge in native and tropical treats, revel in the festivities that include a karaoke sing-off challenge and a beauty pageant, and join the Filipino community in Beijing in celebrating their 121st Independence Day! All ages. RMB 178 (includes 4 hrs of selected free-flow drinks and a food voucher worth RMB 20), 3-8pm. Pan Pacific Beijing, 2 Huayuan St, XiDan, Xicheng Qu. (WeChat ID: Kusina-ni-Kabayan) 
Chuzou Creative Market, every Sat of May
Chuzou Coffee is located in the artists' community of Songzhuang, making it a meeting point for many of the young artists who own workshops or live nearby. So if you're looking for an array of local products such as pottery, leatherware, wooden sculptures, and paintings, as well as artisanal food available for bargain prices, Chuzou Coffee and its market is the best place to go. Free. 11am-6pm. Chuzou Coffee Shop, 244 Xiaobao Beijie, Songzhuang, Tongzhou District.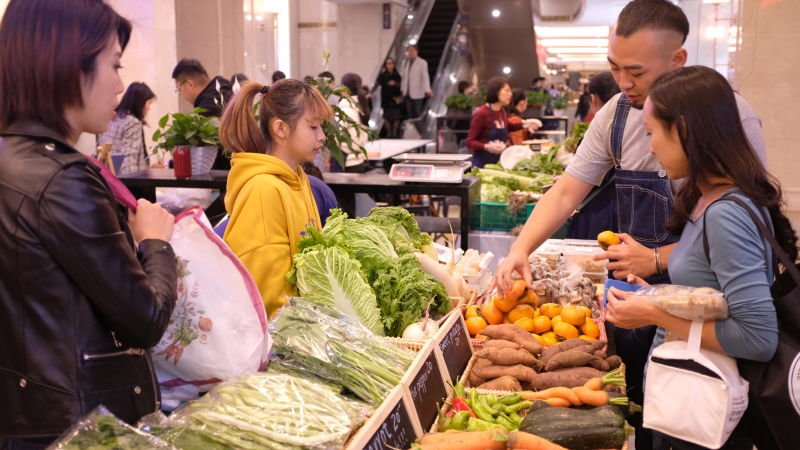 Farm to Neighbors (F2N), every Sat and Sun of May and June
Advocating a zero-waste lifestyle, Farm to Neighbors (F2N) market offers fresh local vegetables and fruits, Beijing-made cheese, bread, cookies, and numerous other delicious goodies. Please bring your own shopping bags along! Free. Midday-6pm. B1, The Grand Summit, Liangmaqiao.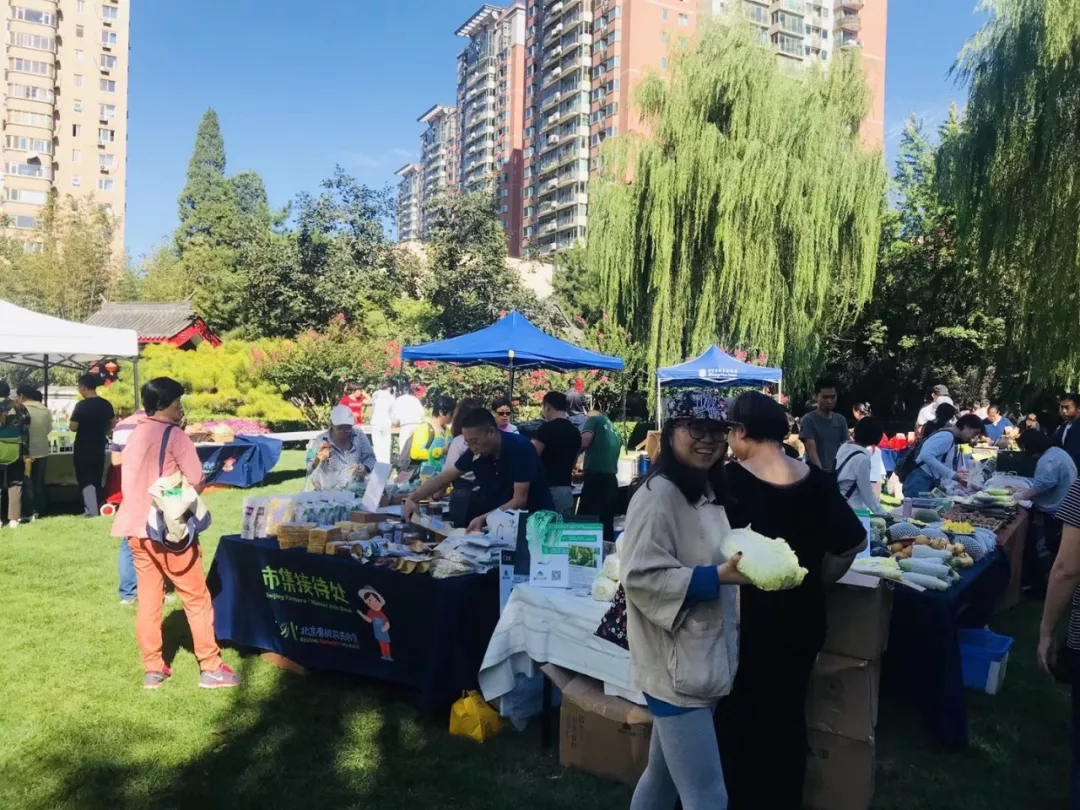 Beijing Farmers' Market, every Sat, Sun, and Mon of May and June
Beijing Farmers' Market has been one of the most popular pop-up food markets in the city since it began in 2018. Here you'll find organically-grown food, artisanal cheese, meats, vegan products, baked goods, herbs, skincare products, textiles, and more. In keeping with the farmers' market spirit, please bring your own shopping bags to minimize waste. Free. 10am-2pm. Various locations, follow their WeChat account (in Chinese) for more information about their weekend venue (ID: countryfair or search their official account using this keyword: 北京有机农夫市集 [Běijīng yǒujī nóngfū shìjí])
Do you have an upcoming family-friendly event that you want to be included in our listings? Let us know by leaving your message in the comments section below or by emailing us at webeditor@beijing-kids.com. Follow us on WeChat (ID: beijing-kids) or join our family events WeChat group by sending us your WeChat QR code. 
Photos: Courtesy of Dulwich College Beijing (featured photo) and event organizers, rawpixels.com via Pexels