As the temperature soars, we Beijingers crave frozen treats that'll also tickle our sweet tooth. Luckily there's no shortage of such desserts in these parts, from local low budget offerings to top-notch imports. Here are some of the soft-serves we've tested out and implore you to try.
Wuyutai tea ice cream (RMB 6)
吴裕泰 (Wú yù tài) is a chain of tea shops that also offers ice cream. Their offerings come in two flavors: green tea and jasmine, a narrow focus that just might deepen the overall quality. Their cones, for instance, are light and crispy, while the jasmine ice cream is fragrant and refreshing. The green tea option, meanwhile, is a bit stronger and slightly bitter. Some of their tea shops offer ice cream,and our two favorite locations are the one near the Lama Temple and another in Wangfujing.
Where to get them:
Yonghegong
48 Yonghegong Dajie, Dongcheng District
吴裕泰茶庄: 东城区雍和宫大街48号
Wangfujing
186 Wangfujing Dajie, Dongcheng District
吴裕泰茶庄: 东城区王府井大街186号
Coconut grey ice cream (RMB 9)
These grey frozen treats feature shredded coconut on top with a thin layer of chocolate. Boasting an irresistible creaminess with a strong coconut flavor, the soft-serve is satisfying indeed, while the large chunk of chocolate at the bottom tip of the cone caps the experience off nicely. It's a very easy-to-get treat since it's available at most convenient stores in the city, with 7-Eleven as the safest bet.
Where to get them: most convenient stores in the city.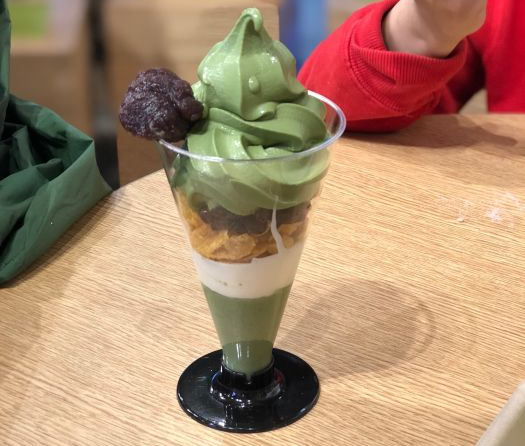 Yuzhi matcha ice cream (RMB 16)
宇治茶铺 (Yǔ zhì chá pù) is a Japanese dessert shop that offers over 20 drool-worthy options, with matcha ice cream being their big draw. That flavor of ice cream is vibrant in color, creamy, and slightly bitter. For those of you with sweet teeth, ask for some red beans as a topping, as this will result in a delightful flavor contrast. Best of all: buy one ice cream, and get the second at half price.
Where to get them: H1 Xin'ao Shopping Center, Hujing Donglu, Chaoyang District
宇治茶铺:朝阳区湖景东路新奥购物中心H1层
VAI Milano (RMB 29)
Craving authentic Italian gelato? VAI Milano has you covered. Gelato has more natural ingredients than other types of ice cream, putting it in a class of its own. Besides their delightfully rich dark chocolate flavor, VAI Milano is also known for changing their menus regularly according to seasonal ingredients.
Where to get them:
Lido
LG-38 Indigo Mall, 18 Jiuxianqiao Lu, Chaoyang District
朝阳区酒仙桥路18号颐提港商场LG-38号
Xidan
5/F, Galeries Lafayette, 110 Xidan Beidajie, Xicheng District
西单北大街110号老佛爷百货5楼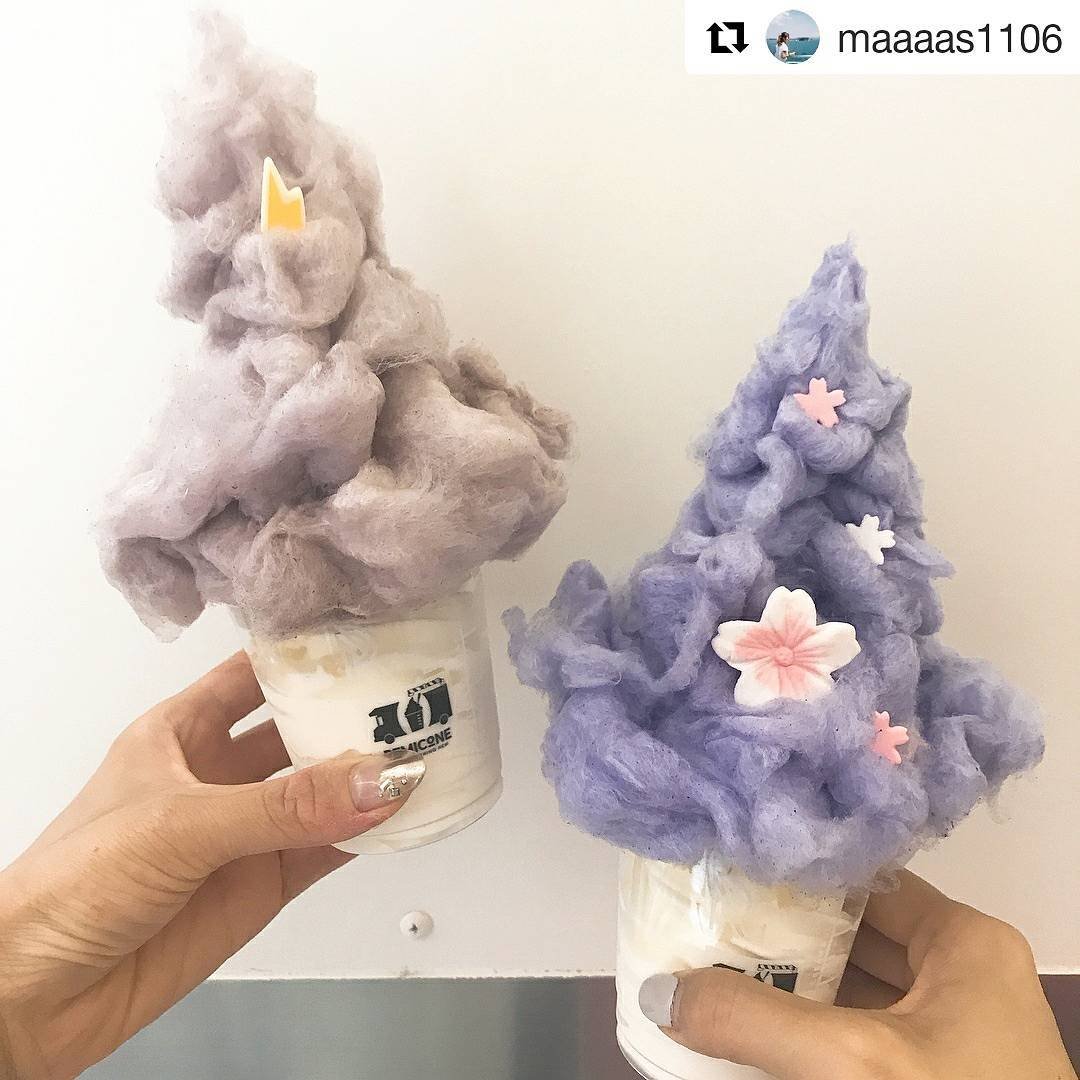 Remicone Cloudy Cotton Candy Ice cream (RMB 32)
An ice cream and desserts chain originating in South Korea, Remicone has been rising to great popularity in China thanks to their Instagram worthy Thunder Bomb. The best seller is served in a cup with soft ice cream as a base, and a cotton candy top along with some chocolate drizzle.
Where to get them:
Shuangjing
B1, West Dawang Road, Heshenghui Chaoyang District
朝阳区 西大望路合生汇b1日不落街区(好利来
Xidan
3F, Foraging Forest, 111 Xidan North Street Dongcheng District
西单北大街111号觅食森林3层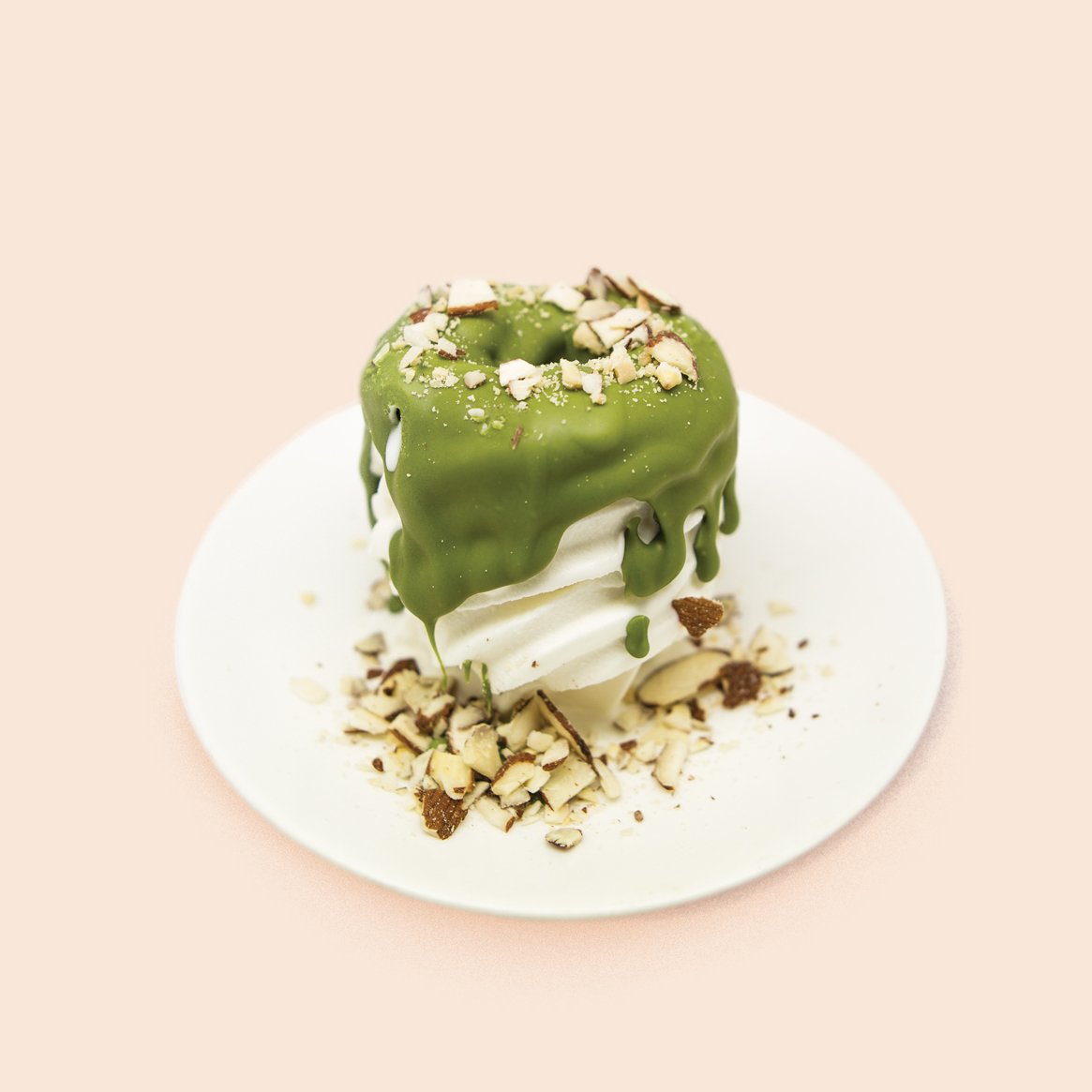 Softree (RMB 30-39)
Another South Korean ice cream brand that has established a strong following here as of late is Softree. That's due to their exciting array of flavors, with their honeycomb option being a creative and tasty standout. But you can't go wrong with any flavor here, because all of Softree's ice cream is made from organic milk. And if that wasn't enough: there are a number of toppings for you to mix and match, no matter your palate.
Where to get them:
Sanlitun
B1F 19 Sanlitun Rd, Chaoyang Chaoyang District
三里屯北路19号三里屯太古里北区B1层NLG-31号
Wangfujing
F6, Amp Shopping Mall, Wangfujing Dajie, Dongcheng District
东城区王府井大街apm 6 层
READ: Beijing's Best Restaurants for Visitors and Tourists 2019
Photos: Unsplash, Dazhongdianping, Instagram, Softree