当你想对生活表示感恩的时候,你会怎么表达?在从农场到邻居农夫市集,我们选择给予。每逢感恩节的季节,我们通过帮助他人来表达自己内心的感恩。我们诚挚的邀请你跟我们一起庆祝一年一度的感恩生活嘉年华!
When you want to show gratefulness in life, what do you do? We at Farm to Neighbors, choose to give. Every year in Thanksgiving season, we as a collective give thanks through giving to and helping others. So we invite you to come on Sunday,  November 20th to celebrate Thanksgiving Festival with us!
●12点到6点,农夫市集不停歇●(无需门票、尽情来玩!)
●Farmers' Market From 12 to 6pm●(No need for ticket! Just come!)
一颗蔬菜从破土而出到出现在我们的餐桌上,都经历了什么?
在市集上,你可以了解到关于食物的第一手咨询,比如秋收的时候都要做什么?水稻是怎样被种出来的?生产者和消费者之间的距离完全被打破,可以像摊主询问任何想知道的情况。和食物生产者变成朋友,是"食有源"的第一步。
Do you know what's the life story of a vegetable before it comes to your table?
At the farmers' market, you can get first hand information about food from those who produce them. The distance between customer and food producers has been bridged! Come learn where your food came from.  Friend a farmer, and eat local.
除了本地农场的新鲜水果蔬菜、蛋奶粮油,还有各色手工美食、精美制作的小玩意等你来发现。想找北京最良心的匠人?不用踏破铁鞋,全在这儿啦!感恩节之前的周末快来市集上给自己还有你想感谢的人选一份礼物吧!
You can expect to find local, organically grown vegetables and all kinds of artisan food. You will also find the beautiful handcrafted things. Before Thanksgiving, come to Farm to Neighbors Farmers' Market to get youself and someone you want to thank a gift!
从去年的十月开始,亮马桥官舍就变成了从农场到农夫市集的家。在过去一年里,市集跟官舍的大家庭一起成长,我们也发现商场里有好多好棒的餐厅,像本之味、绿盒子、表叔茶餐厅等等,这次的感恩节慈善大餐我们联合商场里多家知名餐厅一起加入,每家各捐出了一道经典拿手好菜,让大家通过吃美食共同支持公益!每一张购买的感恩慈善大餐餐券收入的盈余都将捐给本次合作的公益基金会它基金。
Since last October, The Grand Summit in Liangmaqiao has become the home to Farm to Neighbors Farmers' Market every weekend. During this year, we discovered so many great restaurants inside the building, such as Obentos, Green Bites Dumpling, Uncle's and more! For this year's ThanksLiving Charity Feast we asked all these restaurants to join in, each donate a classic and delicious dish from their menu. Every ThanksLiving Charity Feast ticket sold will be donated to our partner nonprofit organization this year, Ta Foundation.
吃掉食物 拯救小动物
Eat Food & Save Animals
麻椒:麻椒南瓜蛋糕/柠檬桂花饮
Marchoe: Pumpkin Cake/ Lemon Osmanthus Juice
本之味:招牌沙拉  *
Obentos: Salad *
六和炭火烧肉:蔬菜寿司 *
Liu He Japanese BBQ: Vegetable Sushi *
武士咖喱:杏仁豆腐 *
Samurai Curry: Almond Beancurd *
表叔茶餐厅: 咖喱小丸子
Uncle Restaurant: Curry Ball
绿盒子:香菇素蒸饺 *
Green Bites Dumplings:Steamed Dumplings *
秋の拉面:经典拉面
Akino Ramen:Ramen Noodle
豆腐家:泡菜煎豆腐 *
Dubujib: Tofu Kimchi *
*代表素食  * vegetarian
小提示:以上全部餐品加起来为单人份
Note:above menu is for one person
11月20日 中午12点开餐单人餐券/160元, 两人同行/300元点击阅读原文进入微店购买餐券

请于11月20日市集期间(12点-6点),在市集服务台领取餐券

联系方式:186 0011 6714

*请合理安排时间,购买之后恕不退款

所有购买感恩慈善餐券的顾客,20日当天在从农场到邻居农夫市集上将享受超过40家商户的九五折优惠(购买时请出示餐券),感谢您对拯救动物公益事业的支持!

Feast start from 12PM, Sunday, November 20th

Price: 160 rmb per person, 300 rmb for 2 person

(Click Read More at the bottom page to purchase tickets. Pick up ticket at Farm to Neighbors Farmer' Market information desk on November 20th between market hours 12-6PM)

Contact: 186 0011 6714

*No refund after purchase

Everyone who purchased a Thanksgiving Charity Feast ticket can receive a 5% discount from over 40 vendors on Farm to Neighbors Farmers' Market. Thank you for supporting the cause to save animals!

▲市集服务台 F2N Info Desk
感恩生活慈善大餐的全部盈余将捐助给北京爱它动物保护公益基金会

ALL Proceed from ThankLiving Charity Feast will be donated to Ta Foundation
它基金成立于2011年,是一个动物福利、救助与保护非营利组织。2013年,他们曾帮助阻止活熊取胆的归真堂上市;2015年,中国大陆第一辆流浪动物救护车在它基金诞生。它基金通过帮助人们更加了解动物,用温和、理性的方式传播动物之美。这次感恩慈善大餐的捐款将帮助它基金位于西安的流浪动物救护中心改善(红石榴)项目。
Ta Foundation is an animal welfare, rescue and protection nonprofit organization founded in 2010. In 2013, they help prevented a company which sells live bear bile from going public on the stock market. In 2015, they build the first dog rescue mobile truck in Beijing. Ta Foundation employs a gentle yet rational way to help bring awareness to animal welfare. The donations from the ThanksLiving Charity Feast will go to help their Hongshiliu Animal Shelfter project in Xian.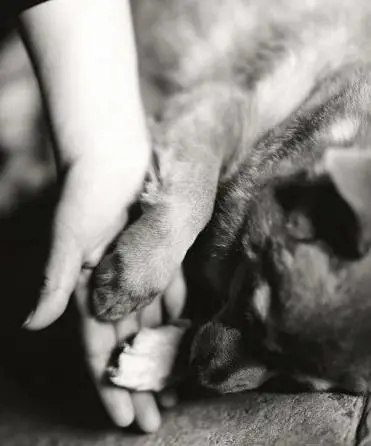 ●嘉年华的精彩节目!●
小鲜肉主持人分享和动物的小故事//它Radio真人秀现场互动
90后孩子王尤克里里表演//超模女神的现代舞
●Festival Live Shows●
Guest sharing// Ta Radio Live
Ukelele Performance//Modern Dance Performance
♫
●它基金嘉宾分享●
Ta Foundation Special Guest Sharing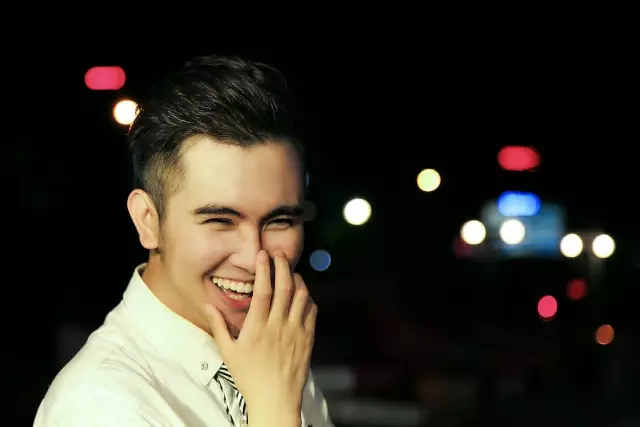 ▲主持人孟鑫:深圳电视台"2014时尚盛典"主持;全明星访谈《挑肥减瘦》主持;Ztv《成长吧!少年》主持;北京广播青歌榜主播
分享内容:与动物之间的小故事
分享时间:16:00–16:20
● 它Radio真人秀:了解小动物●
● Ta Radio Live Show: Get to know the animals●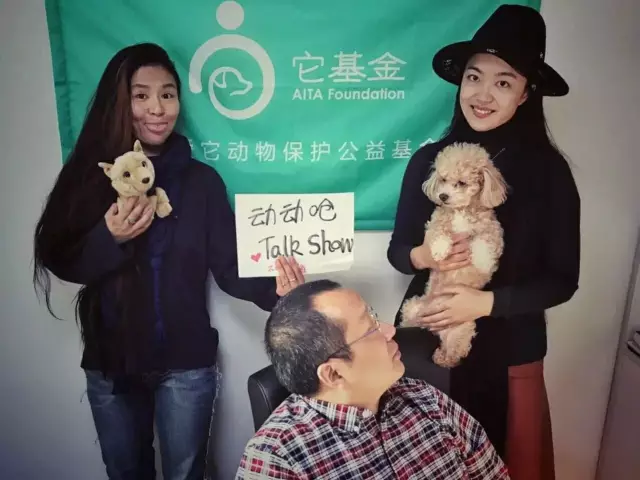 在它Radio上总是能听到当下最热门的关于动物的话题,比如前段时间英国大叔Dion在新疆和小狗gobe失散又重逢的故事,我们除了跟着捏了一把汗,更是为故事中的两位主角感到高兴:
On Ta Radio you can always get the latest story about people and animals. Like the adventure ture story of Dion who lost his pet dog Gobe at XINJIANG and reunion with him. We really worried about them being apart, and so happy to see them find each other finally.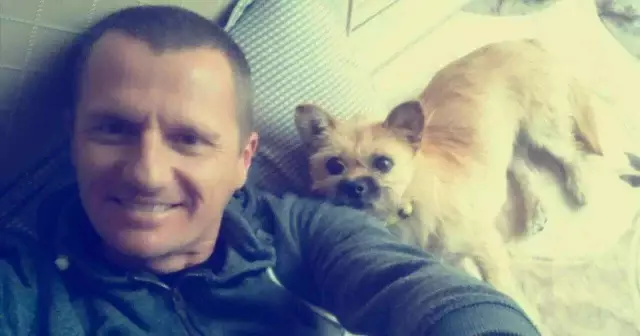 (▲Dion and Gobe)
但是平时都是只能听到声音,这次终于在市集上来一次它Radio真人秀啦!在20日的感恩嘉年华上,它Radio主持人小五不仅要在现场跟大家分享跟动物之间的小故事,还准备了有趣的互动比赛!据说问题可都不简单,只有最了解动物的人才能获胜!
Normally we can only hear the voice, but this time, they come to the market and will have a Ta Radio Live Show! Not only sharing the story with animals, they also prepare a activity you can join. We heard that the questions are not easy, only people who know animals well can win the game!
● 尤克里里和现代风格的舞蹈 ♪●
●Ukulele & Modern Dance Performance ♪ ●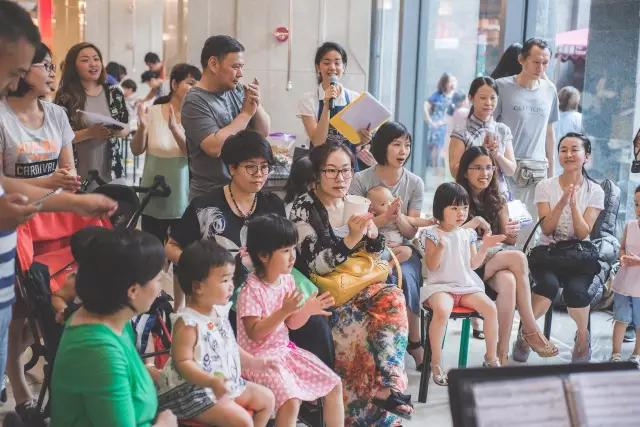 ♪尤克里里表演嘉宾介绍♪▼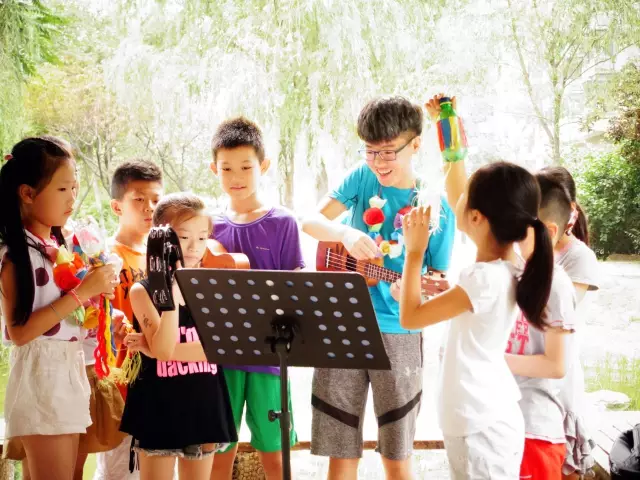 ▲高兴,90后热血教师,教育界的一朵奇葩,对生活和人类充满好奇!热爱摄影、写作、小吉他;喜欢带孩子一起旅行、画画、表演,是一个有趣有料的孩子王。
表演时间:14:00–14:20 & 17:00–17:20
♪现代舞表演嘉宾介绍♪▼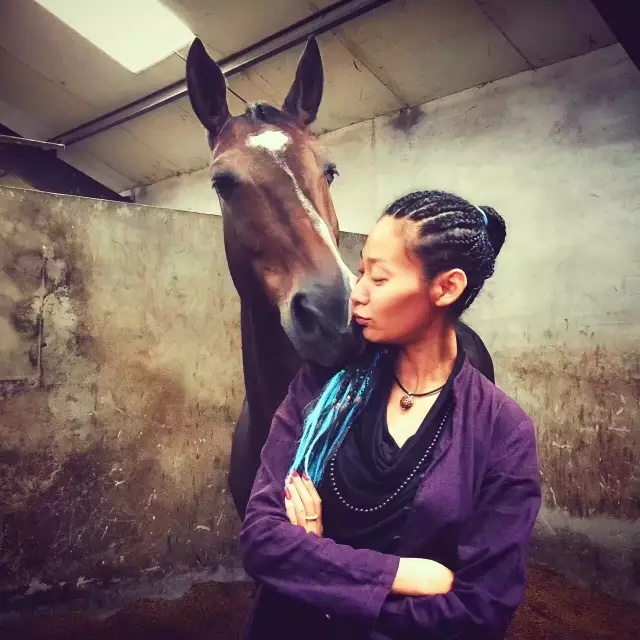 ▲白洋:著名模特,毛戈平、李东田御用模特
表演时间:15:00–15:20
About/关于
西安红石榴项目
(它基金位于西安的流浪动物救护中心改善项目)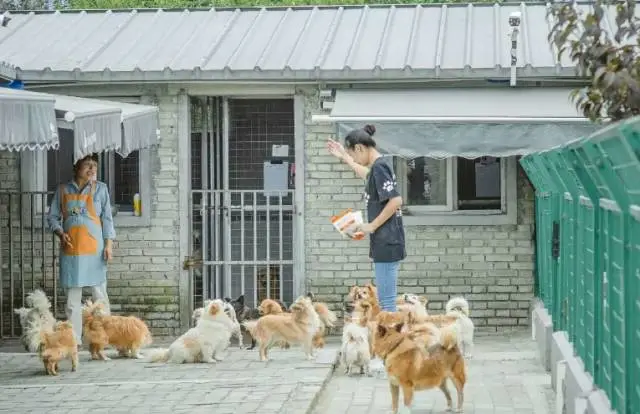 西安红石榴流浪动物救护中心是西北五省第一家流浪动物救护中心。2015年,它基金与红石榴展开合作,制定了一整套改造方案,共同尝试建立一个高标准的流浪动物救护中心。历经一年,从犬舍改造到细微的日常工作记录,救护中心对每只狗的管理更为精细,一步步走上了正规化的道路。
Xi'an Red Pomegranate Stray Animal Rescue Centre is the first stray animal rescue centre in the northwestern five provinces. In 2015, AITA Foundation starts to cooperate with Red Pomegranate and made a whole set of plan to improve the rescue centre. The two organizations are trying to build a rescue centre with high standard. After one year, from reforming the dogs' shelters to recording every details of the daily work, the rescue centre has managed each dog much more elaborately and the operation of the centre has been normalized.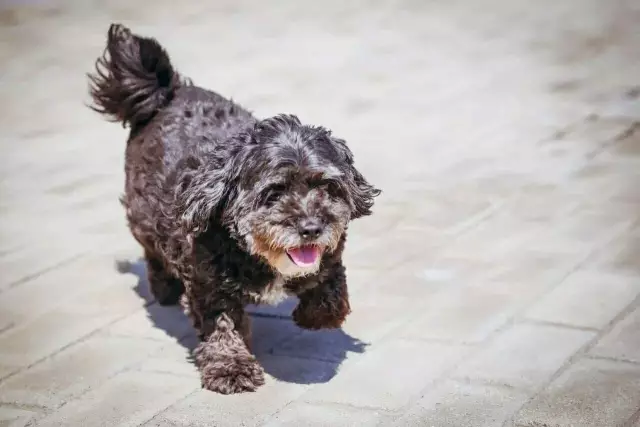 关于/About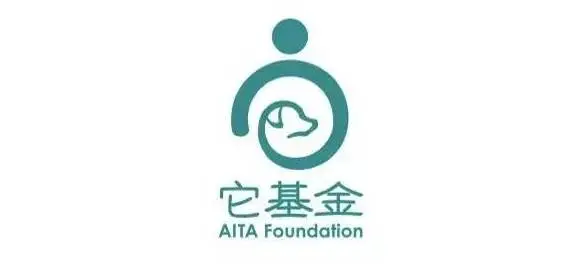 北京爱它动物保护公益基金会(简称它基金)由一些著名媒体人、老牛基金会以及腾讯公益基金会共同发起,于2011年5月在北京市民政局注册成立,是北京市AAAA级公益组织。它基金是中国大陆第一个,也是迄今为止唯一一个动物保护公益基金会。2016年9月,它基金成为首批被北京市民政局认定为"慈善组织"的基金会之一。
Registered with the Beijing Civil Affairs Bureau, the AITA Foundation for Animal Protection Beijing was founded by a group of famous media people, Laoniu Foundation and Tencent Foundation in May 2011, and is one of the Beijing AAAA Grade charities. AITA Foundation is the first, and up to now, the only charity foundation for animal protection. In September 2016, AITA Foundation was granted the charitable status by the Beijing Civil Affairs Bureau.

特别感谢
Special Thanks

从农场到邻居农夫市集
时间:每周六、日,中午12点-下午6点
地点:东方东路19号,官舍南区地下一层(凯宾斯基酒店对面)
地铁:亮马桥地铁站B口(东北口)出即到达官舍南广场
Farm to Neighbors Farmers' Market
TIME:Every Saturday & Sunday,12:00 – 18:00
LOCATION: B1 Level of The Grand Summit(below Baker & Spice).
SUBWAY: Liangmaqiao Subway Station Exit B (North-East Exit)
BUS: Yanshaqiao East or Yangshaqiao North Station
PARKING: The Grand Summit underground parking (enter from E. 3rd ring road)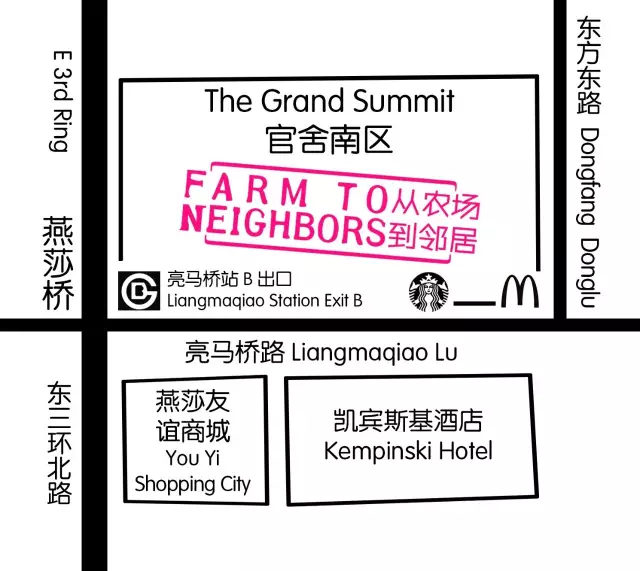 关于/About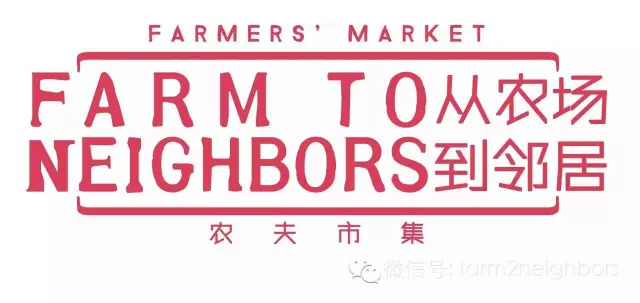 从农场到邻居(F2N)农夫市集是北京最活跃并最有影响力的年轻农夫市集,我们擅长策划高质量的市集以及跟可持续生活、食物、环保有关的教育活动,维护一个有活跃年轻人、家庭与孩子们的用户群体,市集的核心理念包括推动本地消费来支持本地生态农业、无添加特色美食及传统手工艺,通过建立消费者与生产者之间的桥梁来重建诚信食物体系,鼓励大众用有意识、负责任的购买来支持对人和环境都友善的生产,让"小而美"变成一种从心而发的生活方式。
Farm to Neighbors is a farmers' market in Beijing every Saturday and Sunday at The Grand Summit B1 floor. The market consists of a community of local people who cares about making nourishing food, susuporting sustainable agriculture and handmade traditions. Farm to Neighbors' founder, Erica Huang, is also an ambassador for the Jamie Oliver Food Revolution. Together, we strive to create a local movement that educates the public about where food comes from and build trust between consumers and producers in Beijing and in China. Farm to Neighbors bring small farms, food artisans and handcrafters together in one place to meet and exchange with local residents face to face, and organize workshops and salons to promote healthy and sustainable lifestyle in Beijing.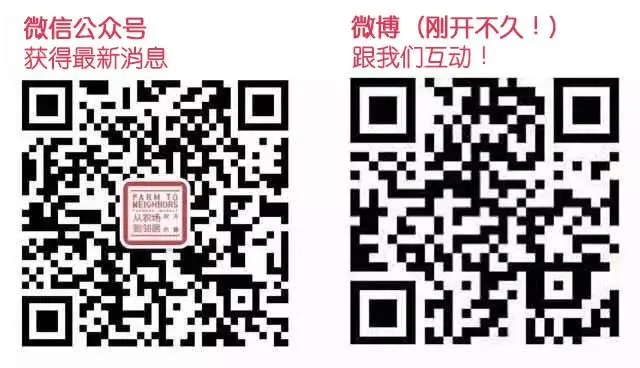 市集策划/合作,请发送邮件至:
farmtoneighbors@qq.com