On Thursday, Jun 14 (World Blood Donor Day), Beijing United Family Hospital will host a community blood drive from 10am to 3pm on the third floor of Building 2, located on Jiangtai Lu.
The blood drive is held in cooperation with Tongzhou Blood Bank and is open for donations from those between the ages of 18 and 55. We invite you to come and give the gift of life to those in need.  For more information on the importance of giving blood and other details, click here. Full address information and map for the blood drive are available on the BJU website: www.ufh.com.cn.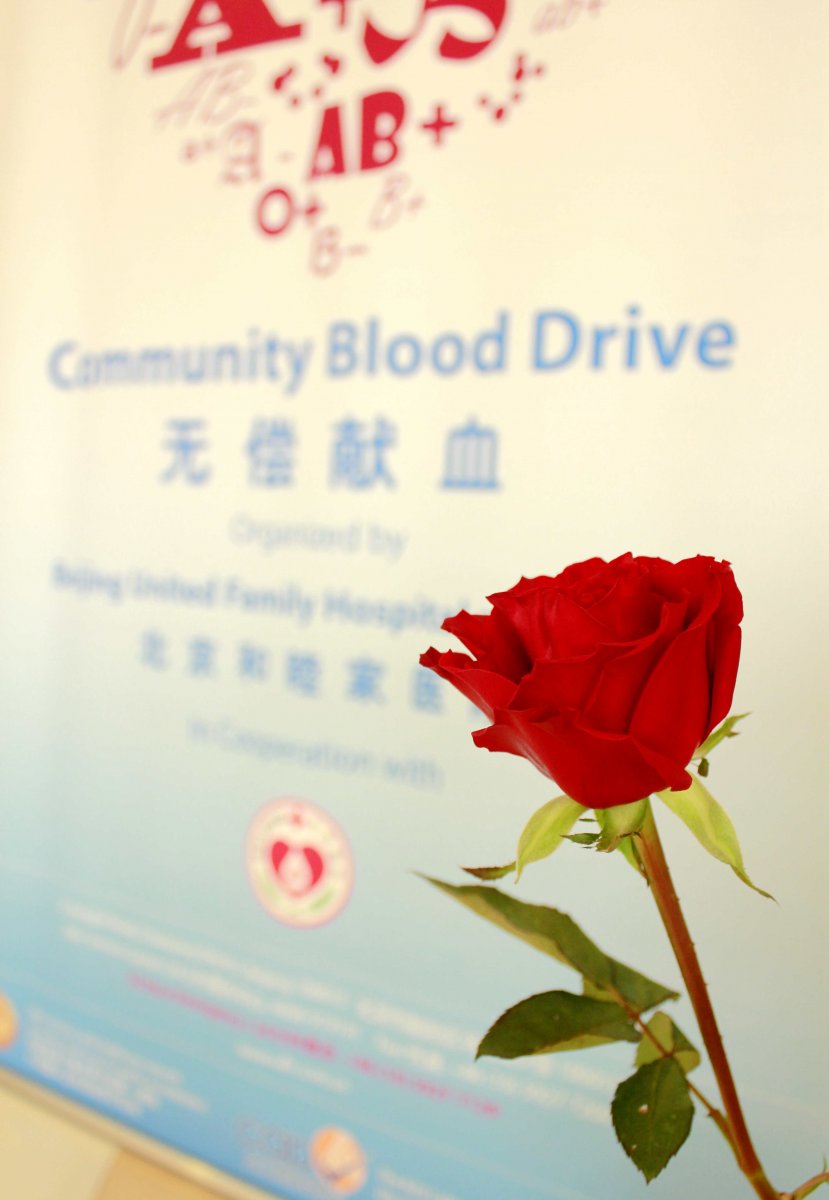 General Criteria for a blood drive:
Be between 18-55 years old.
Have not donated blood within the last six months
Weigh over 45 kg (female) or 55 kg (male)
The day before donation, please try to eat healthy and light food in order to avoid excessive fat buildup in your blood, which may result in disqualification for donation
Please bring your official photo ID or passport
For a more comprehensive list of the official Beijing criteria for blood donation, please visit: beijing.ufh.com.cn/wellness-resources/blood-supply-faq
2018 Beijing United Family Hospital blood drive schedule (for more details, see poster below):
Thu, June 14, 2018
Fri, December 14, 2018
For more information about the blood drive or the hospital, please call BJU's hotline at 4008 919 191.
This post is provided by Beijing United Family Hospital
Photos courtesy of Beijing United Family Hospital