Excitement for the 2018 Fifa World Cup is mounting, evident by the fact that there are substantially more football fans wandering the streets of the world than there ever were in the past four years combined. That, alas, is part of what all this quadrennial fun is about: forgetting our differences (and in many instances our senses), to come together and share the experience of getting completely and utterly lost in something that has no real effect on our lives. It's about escapism, with a balloon. It's about watching some of the richest, fittest men in the world run around together in a big, square garden (go Panama!). It's about Russia proving its mettle as a true world power with the ability to throw a big sporting event with no semblance of corruption or untoward behavior (ha!). Most importantly, it's about having a reason to stay up far past your bedtime for the next month eating some great grub around town, often at reduced prices, and, well, drinking mostly beer. Sing it with me folks: Olé, olé, olé, olé! Olé! Olé!
The following venues will show matches throughout the tournament (64 in total), from the first match between Russia and Saudi Arabia on Thursday, Jun 14,11pm Beijing time (6pm Moscow time) to the final on Jul 15, 11pm Beijing time. In alphabetical order:
Arrow Factory
Arrow Factory's Liangmahe brewpub will be showing select games during the World Cup (make sure to request matches you'd like to see) with RMB 30 beer specials on their Haomen Hefeweizen, Guanxi Pale Ale, and Blonde on Blonde Belgian Ale. To get you in the spirit, they'll also precede each match with a power hour with happy hour prices on beers, wines, and mixed drinks. If you'd rather watch from the comfort of your home, Arrow also have deals on 24-bottle cases throughout the tournament (click through for details).
Beersmith
In the CBD, Beersmith invites fans to watch the action on huge screens both inside and outside on their terrace. They'll also have summertime beers on offer, including their new cucumber-infused CukeNukem and their piña colada inspired Summer Saison, as well as burgers and spicy wings.
Bottega
Bottega invites footie fans to watch the World Cup on their sprawling outdoor terrace in Xinyuanli. There'll also be various drink promotions to ease you into the games, including four bottles of Peroni or Ping Dynasty Cider for RMB 100 or Stella draft for RMB 30. Pizzas will also be available throughout so as to sober you up.
Caravan
Beijing' primo (only?) Morrocan restaurant and bar will be showing every World Cup game via satellite on five screens throughout the venue, including special game nights on Russia, Morocco, Brazil games in coordination with local community groups. Expect deals, hearty food, and of course plenty of rum to keep your spirits high. If you're heading to Burger Fest this Saturday, you'll also be able to catch the France versus Australia game live at Caravan's booth from 6pm onward.
Home Plate
In Sanlitun's Courtyard 4, downhome American grub purveyors Home Plate will show every game alongside drink deals (RMB 30 Boxing Cat pints and RMB 25 Moscow mules, among others), commentary, and your come-to-be-expected meaty coma.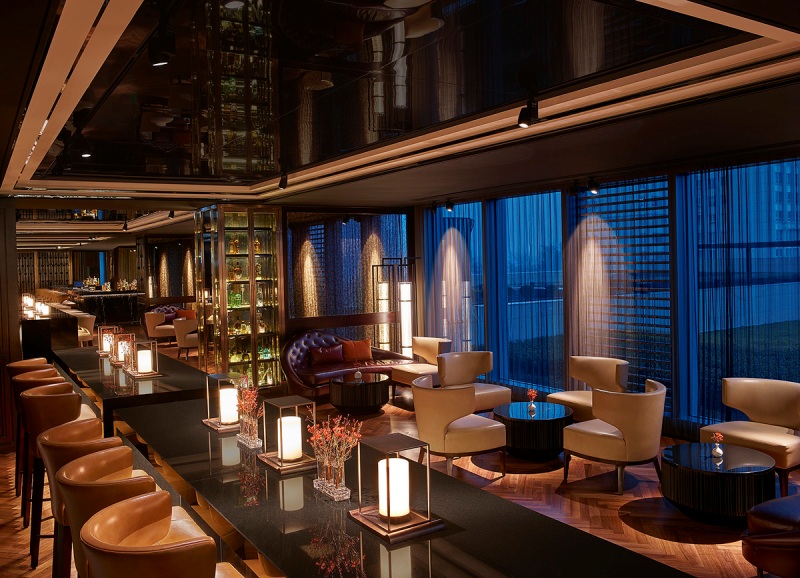 O'Bar, NUO Hotel
NUO Hotel's O'Bar invites fans to cheer your team to victory with bubbles, cocktails, whisky, and cigars on their 2,200sqm roof terrace bar. There are certainly worse ways to spend a month.
Paddy O'Shea's
The home of sport in Beijing will show every match via their 10 screens inside and out. Their kitchen will remain open late into the evening and management have promised that there'll be plenty of goodies to win as the competition progresses.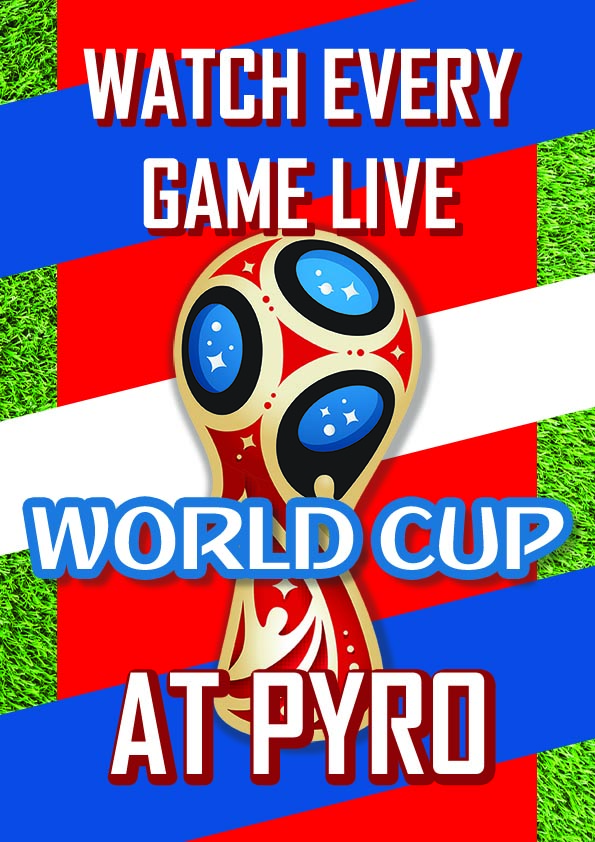 Pyro Pizza
Stuck out in Wukesong (or Wudaokou, for that matter) and itching to catch a game? Pyro Pizza have you covered with every game as well as craft beer on tap, bar food, and specials throughout. If you rep your team, you'll get a free glass of beer for your troubles and there'll pity shots for anyone whose country didn't make it into the tournament (cough, cough, China).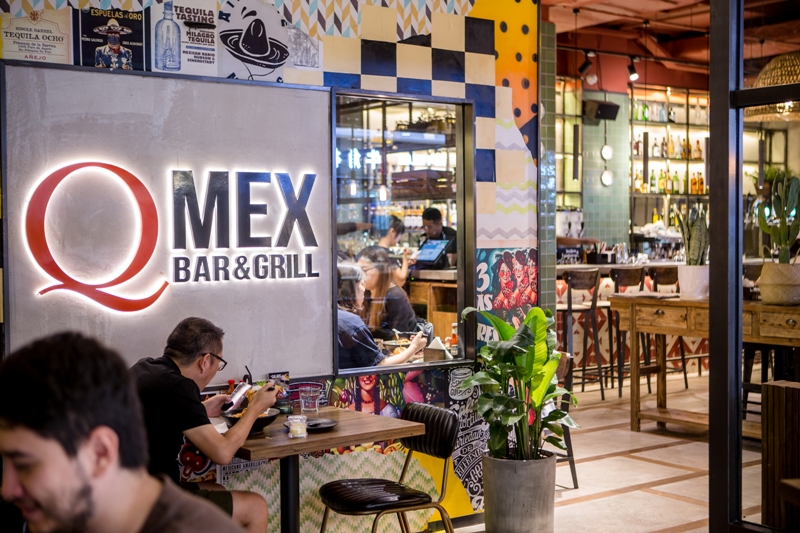 Q Mex and Q Mex Taqueria
Q Mex Sanlitun, Shuangjing and Q Mex Taqueria on Xinyuanli Xili will all be showing the games alongside some great deals, including the official launch of their RMB 50 Beijing Burger Cup special menu (which just so happens to run in unison with the event following this weekend's Beijing Burger Fest), RMB 30 on draft beer, and RMB 135 pitchers of margarita. This is also a good opportunity to check out their new Shuangjing Space 3 location.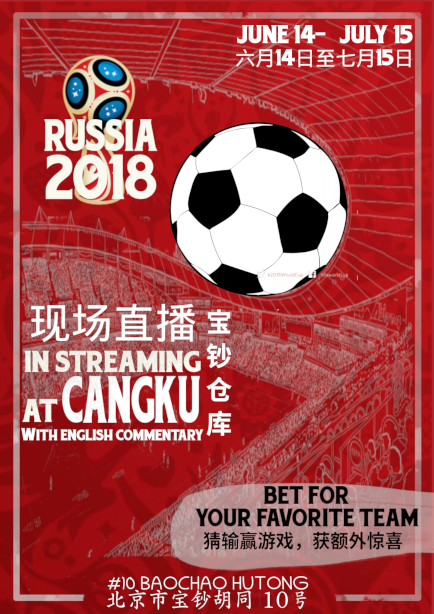 Soi Baochao
Over at Beiluogu Xiang's Soi Baochao, they'll have plenty of screens and drinks to keep you partying alongside the football. They also have "special money" so that viewers can enter the bar's World Cup bracket and win drinks and tickets for upcoming events should your team prosper.
Slow Boat
Slow Boat keep the ball rolling with their usual menu of burgers and beer while they livestream the matches in the evenings and during replays in the day throughout the three-floor venue. You can also expect weekly specials and a late-night menu tailored to keeping you up during the month ahead.
Terrazza Martini
Terrazza Martini, the recently opened and swish Martini-backed digs to have replaced Migas in Nali Patio, will screen every match of the World Cup at their rooftop bar.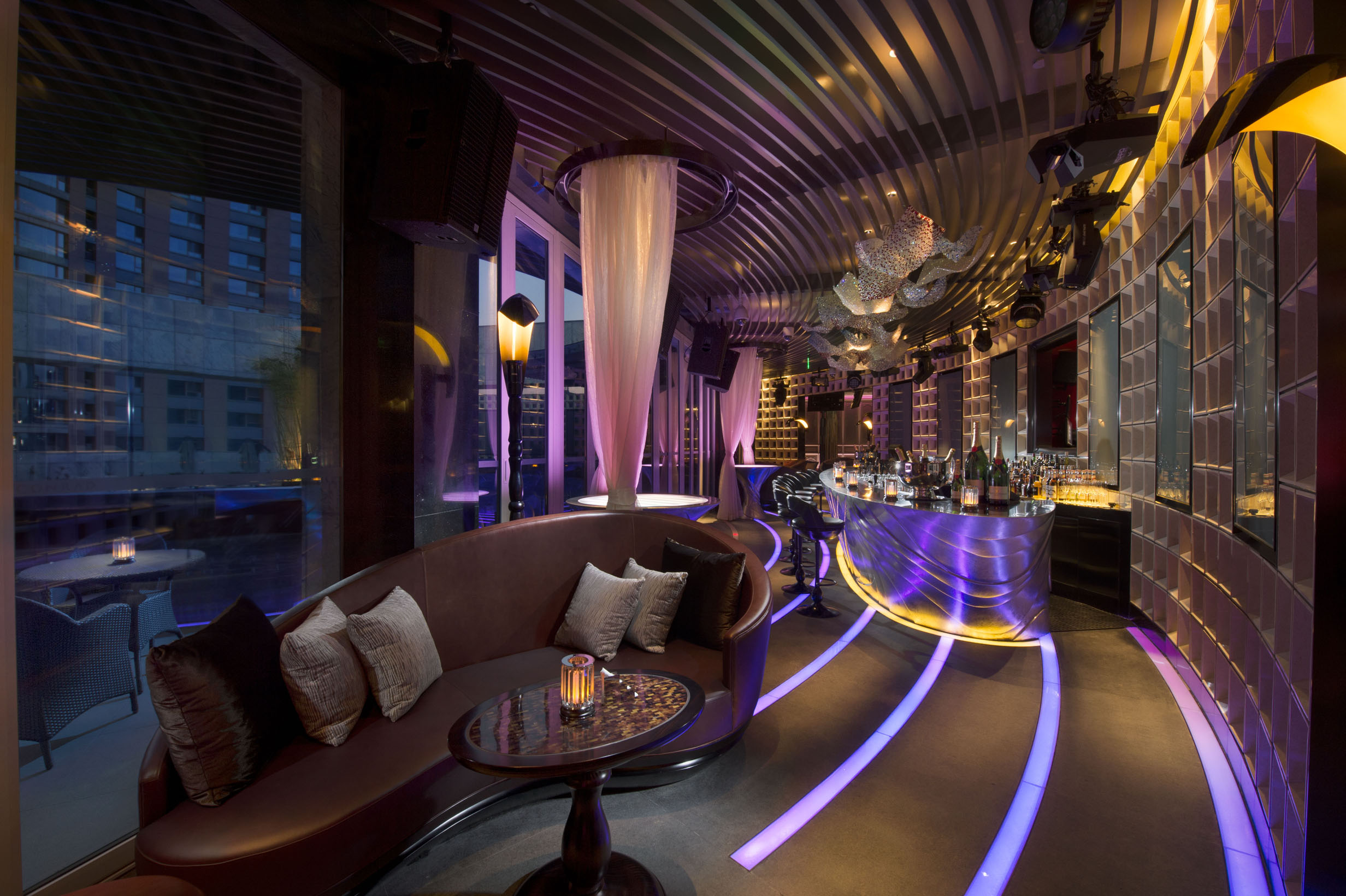 Vivid, Conrad Hotel Beijing
If classy is what you're looking for during this World Cup, Conrad Hotel's Vivid bar will be showing the matches inside and out while you feast on barbecue for RMB 258, including grilled lamb skewers, chicken wings, and sausage as well as a salad bar. Make it a time and add free-flow for an additional RMB 100.
VSports
Gongti's primo sports bar VSports will be screening the games deep into the night. Expect things to get rowdy as the crowds pile in from the nearby Sanlitun bars to watch their favorite teams battle it out.
Xian, East Hotel
Xian at East Hotel will show every game from kick-off all the way to the last whistle on three massive indoor and outdoor screens. They'll also have "Match Day" packages starting from RMB 328 for two people, which includes six craft beers and a choice of any two snacks.
Keep up to date with all of the venues showing the 2018 World Cup here.
Images: completesportsnigeria.com, courtesy of the venues