[This post contains sexually explicit content that may be offensive to some readers, especially if you're a child.]
A book used to teach sexual education to Chinese elementary school students has come under fire after a Hangzhou mother complained it is too graphic and inappropriate.
The woman made the discovery when she overheard her daughter reading such sentences from the textbook like "Daddy put his penis inside mommy's vagina," and "Daddy's sperm enters mommy's womb."
Outraged, the woman took her grievance online to the Weibo micro-blogging platform with the following post (now deleted):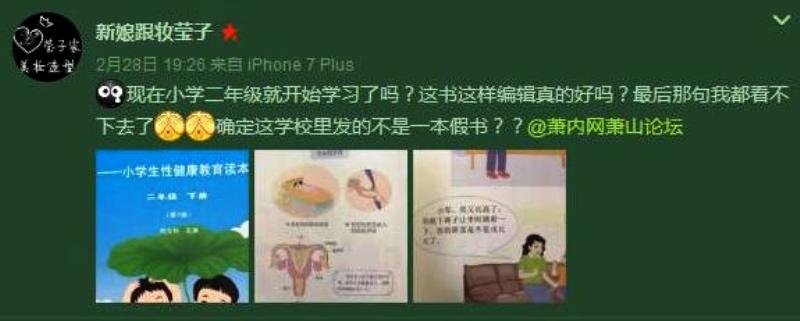 This is what second graders are learning now? What kind of editor was behind this book? I can't even read that last sentence. Is this book for real?"
Although comments to her post show some people think sex ed is important for young children to learn, a number of "stupefied" parents agreed that the book was inappropriate, calling the book "cartoon pornography" due to its "excessive nudity."
In an interview with Beijing News, the unidentified mother explained that she isn't against sexual education in schools, but that the book goes too far in explaining sex to young children by using words like "penis" and "vagina."
The mother went on to say that she thinks the book, and any sexual education, should be overseen with the guidance of a teacher or parent. "I personally feel that having a teacher explain this content is best, after all, the child is only in the second grade," said the woman, who describes herself as "liberated."
"As a parent, wouldn't you be shocked at this?" she said.
A spokesperson for the Zhejiang Department of Education refuted the mother's accusation that the book is improper, saying that the book conforms to national publication standards and was put together by experts. Furthermore, the spokesperson noted that the book is part of the students' extracurricular reading, and is not part of a curriculum taught during class time.
However, the spokesperson did agree that students would benefit more by having the sex ed book explained to them by a teacher.
Beijing Sexual Health Research Council member Huang Lili said euphemisms shouldn't be used when explaining sexual education to children, insisting that they be given the proper information.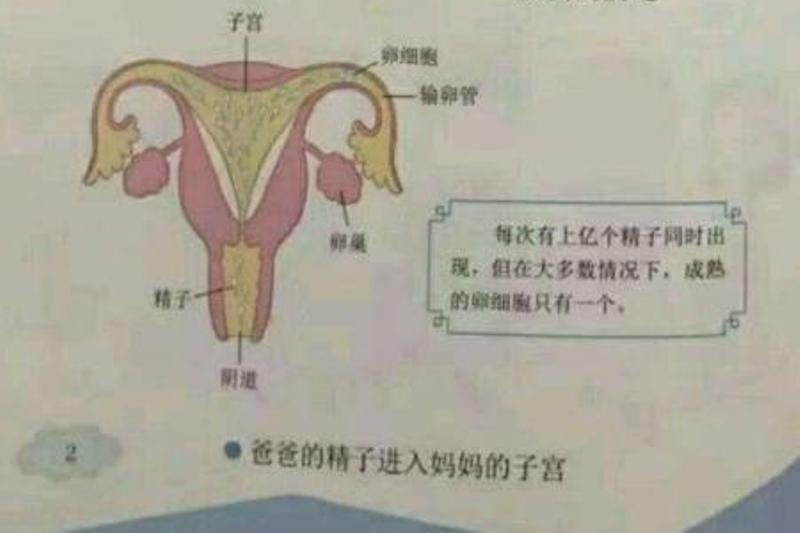 Huang also noted that most parents in China approve of sexual education, but aren't familiar with what their children learn.
And even though people are having sex at younger ages, sexual education in China is "at a standstill," said Jin Wei, an executive member of the Chinese Association of STD and AIDS Prevention and Control.
China's first sexual education textbook appeared in Shenzhen back in 2003, but was quickly dropped from school curricula. It wasn't until 2010 when Cherish Life – A Sexual Education Textbook for Elementary Students (seen above and below) was taught to a Chaoyang District primary school that sexual education began to proliferate in China.
Author Liu Wenli said that even though sexual education is as important as language and mathematics, traditional Chinese culture considers it to be unnecessary schooling. Lessons in the book range from explaining how babies are made to warning children to be vigilant against sexual predators, and include diagrams depicting a penis inside a vagina as well as a heterosexual couple having missionary position sex.
One passage in the book shows a boy resisting the sexual advances of an adult (shown below):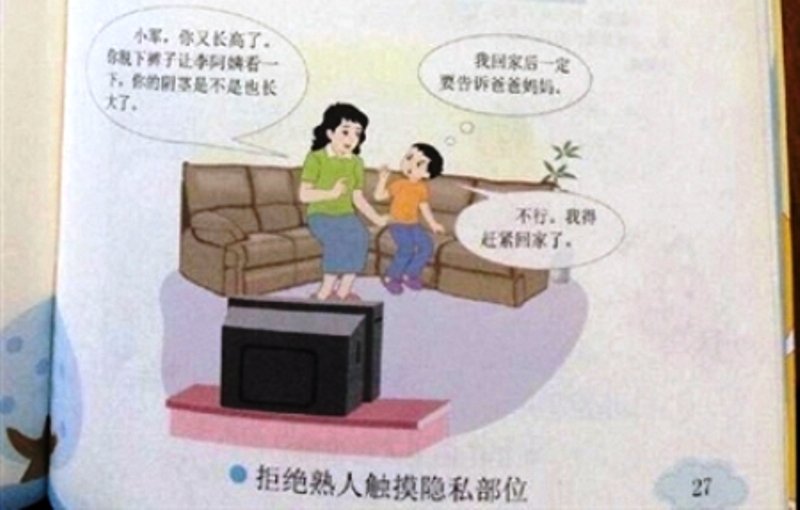 Woman: Xiaojun, you're growing up fast. Take off your pants and let Auntie Li see if your penis has gotten bigger.
Boy: [thinking] Once I return home, I must tell father and mother.
Boy: [aloud, holding up his hand] No, I must return home right away.
Over 500 cases of child abuse were reported in 2014, says the China Social Assistance Foundation.
And although parents may think they need to protect their children from this book, Cherish Life has been cited as a way to help protect children.
In a 2013 People's Daily report on a joint study focusing on the protection of girls, Cherish Life is touted as an example of making children more vigilant against sexual predators.
More stories from this author here.
Twitter: @Sinopath
Images: Tomtom, China, JiangsuChina, Edushi, ZGXZW