On the same night the Tianhe Baima Market closed its doors forever, one of Beijing's last remaining wholesale markets finally received its official notice to close.
Dongding Market will permanently shut down at noon on Nov 30. Dongding is the last of 12 wholesale markets in the Beijing Zoo area to be shuttered in a city-wide initiative to reduce population numbers by targeting non-native residents.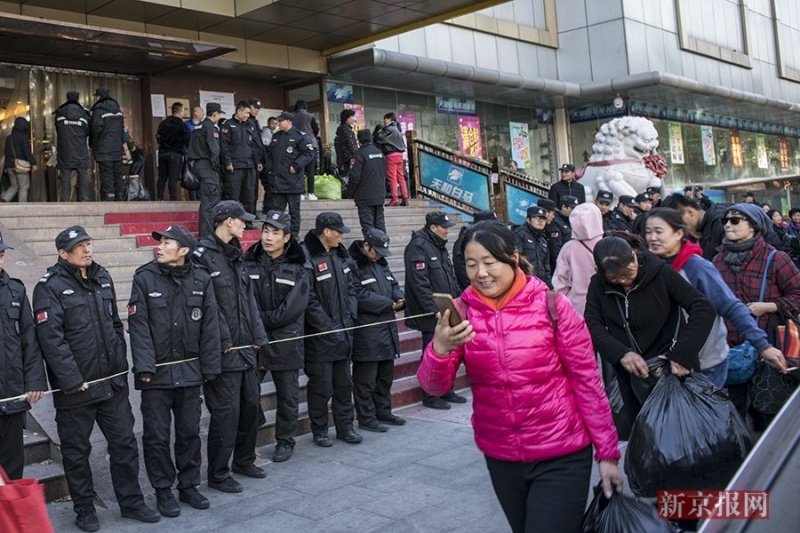 The Dongding announcement coincided with the closure of the Tianhe Baima Market last Monday (Nov 13). Under orders to prevent any new entrants after noon and to evict any remaining stragglers at 6pm, the Tianhe Baima closure drew a heavy police presence – so big that a cordon of what appears to be police officers can be seen in aerial shots (shown below).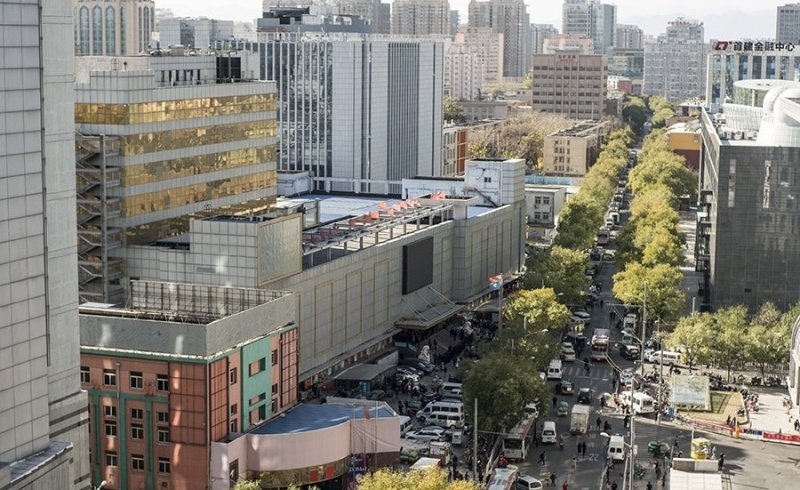 Earlier this year, the shutdown of the Beijing Zoo Market descended into chaos as police wrestled with protesters.
A number of wholesale markets began to coalesce around the Beijing Zoo in the '80s, becoming a major retail zone of the city. The 12 markets provided a home to some 13,000 stalls over 35,000sqm, attracting some 60,000-70,000 visitors a day that peaked at 150,000 on weekends and holidays. On its own, Tianhe Baima employed some 3,000 people in its 1,039 shops.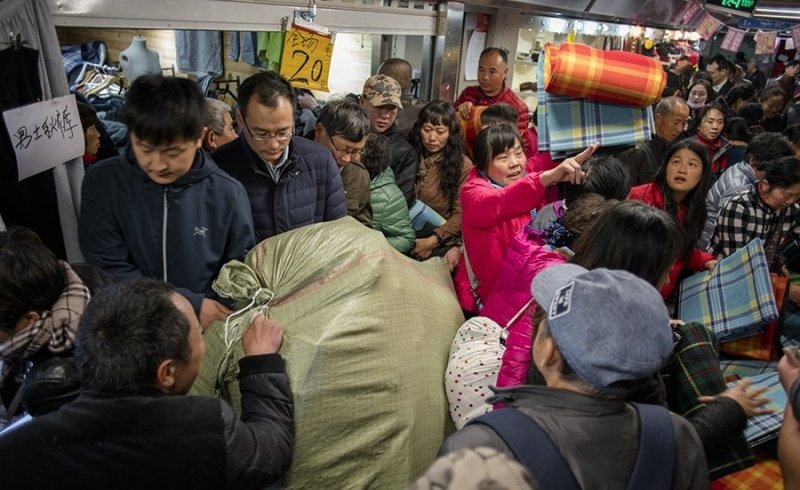 This year has seen the closure of five Beijing Zoo wholesale markets, while six happened in 2015. Only one market was shut down in 2016.
Even the People's Daily has acknowledged the Beijing Zoo markets role in history, admitting that the area had "once made positive contributions to economic and social development" to Beijing.
Alas, with the closure of Dongding, the markets no longer serve any purpose. Beijing authorities plan to use the remaining space for science and technology, finance, and environmental services that are more in keeping with efforts to modernize Beijing.
In conjunction with the urban rejuvenation campaign, Beijing has been relocating non-essential services to its suburbs while also cracking down on illegal structures often set up by non-residents.
Beijing aims to reduce its population by as much as 15 percent before 2020 while also laying down the infrastructure for its future satellite megacity, Xiong'an.
Photos: Weibo, BJ News, NetEase
---
This post first appeared on our sister site, The Beijinger. More stories from this author here.
Twitter: @Sinopath
E-mail: charlesliu1@qq.com