China's next labor revolution is happening right now, but it's workers aren't the robust, ruddy-faced individuals looking off into the middle distance on old propaganda posters. Instead, today's newest workers in China are squat and fat … but are just as prominent in promotional material.
Robots used as workers have been an increasingly common sight in China where they are being used in assembly lines and as wait staff in restaurants. While many different iterations have appeared, one model that has become particularly popular around Beijing is "Little Fatty" (小胖 xiǎo pàng), a small service robot primarily used to for the care of children and the elderly.
Little Fatty was prominently featured last Wednesday at the opening of an elder care home in Yanqing. The new 25,000sqm facility displayed Little Fatty as one of its key features provided for the care of its elderly residents.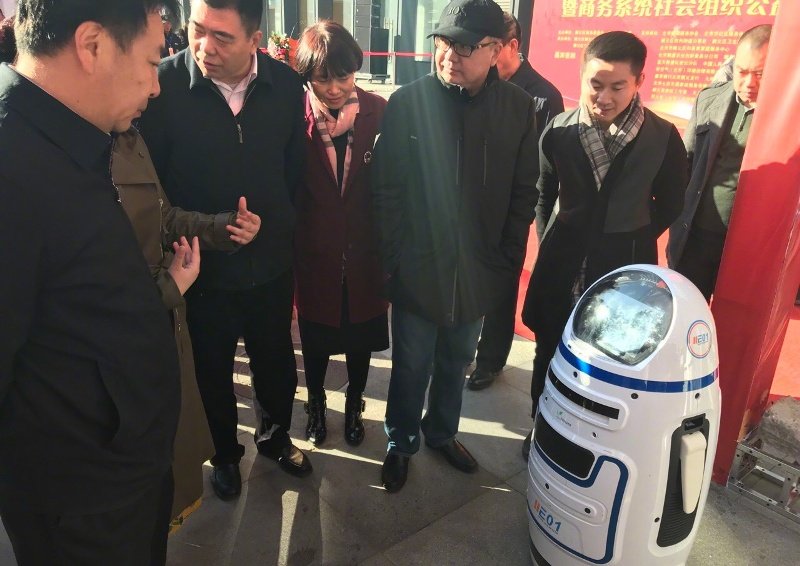 Just a week before that, Little Fatty was being promoted at the second annual family service expo held in Shunyi (shown above), and last month saw Little Fatty make appearances at the China Open (shown below) as well as at the Guodan Hospital (shown further down the page).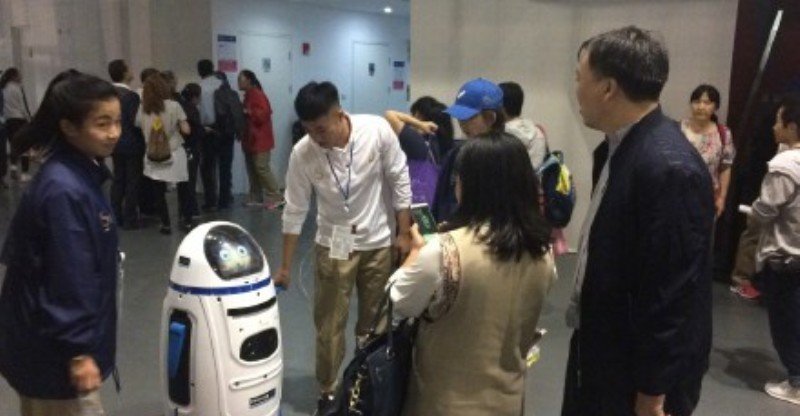 As seen in all of his Beijing appearances, Little Fatty is touted as a "people person." Equipped with a computer that allows it to accept voice commands, Little Fatty is able to engage people in simple conversation. And with its habit of providing answers similar to those of a precocious child, Little Fatty comes off as "cute," an image bolstered by video screen displaying a smiling cartoon face.
But Little Fatty does more than make friends with its gregarious personality. The robot is touted as an educational device that can help children learn English, answering simple questions as well as display educational videos. In addition, Little Fatty is also designed to take care of the elderly, programmed to talk and keep them company, provide reminders to take medications, find television shows, and help their elderly charges practice their spatial recognition.
That's a lot of features, but the real breakthrough that appears to be leading Little Fatty's prominence in the Beijing area is its price, making it affordable for home use. As the Global Times reports, Little Fatty was recently offered to consumers at a RMB 1,000 discount during Singles' Day promotions; the robot is currently selling for between RMB 15,000 and 22,000 on the Taobao e-commerce platform.
Whether or not Little Fatty is here to stay, it certainly appears that its promotional material is out in full force. Little Fatty is being promoted in Chinese news reports while internet videos showing off its features are accompanied by a telephone number for placing orders.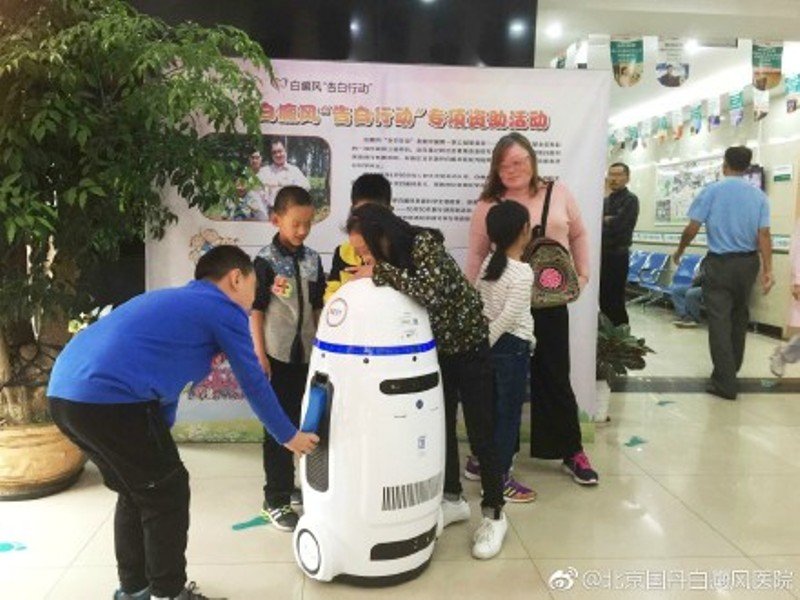 Oddly, despite all of its media coverage, we haven't seen many videos taken by ordinary users of Little Fatty in action. All we've seen are people ordering Little Fatty to dance along to "My Little Apple" or to the '90s hit "Who Let the Dogs Out?"
And for all that flailing about by an autonomous robot, it'd be smart to get out of its way. Maybe even get behind it, as its manufacturers are hoping.
---
Photos: Weibo (2, 3), Bj News, 
This post first appeared on our sister site, The Beijinger. See more stories by this author here.
Twitter: @Sinopath
E-mail: charlesliu1@qq.com