Spring is finally here! Welcome the season of everything blooming and beautiful with workshops and classes to get yourself rejuvenated.
Want your workshop or classes to be added to our event listings? Let us know by visiting this page.
---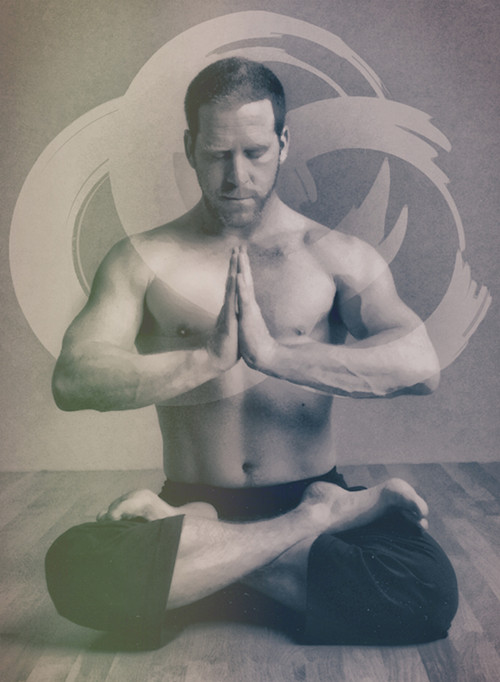 Carrying the Medicine: The Touchstones of Sacred Energy Arts, Mar 10
Adults. Malibu, California-based teacher Matthew Cohen appears at the Yoga Yard for this workshop series. Learn core Sacred Energy Arts hallmarks: strength and flexibility, conscious transitions, rooted asanas, releasing tension, balancing and harmonizing the Pranic field; as well as encouraging beauty, authenticity, and healing in one's practice. This workshop is a way to learn some of the touchstones of Sacred Energy Arts and carrying them into the world. 9.30am-12.30pm. RMB 450. The language of the event is English. Visit this page for more info or to register. Yoga Yard.
Befriending the Dragon: Balancing Destructive Emotions, Mar 10
Adults. According to Yoga Yard, trauma is the birthplace of destructive emotions. Without proper recognition of these behavioral patterns, we can often regress in our emotional development. That regression becomes the inhibitor of living the lives that we were intended for. Emotions are not meant to be feared but rather to be understood, like markers of a wound that needs to be healed. Fear is a mile wide, but paper thin. By first coming to a place of greater emotional awareness, we can move through the fear, into acceptance, and lastly, begin to utilize the practices that can act as the salve to our emotional wounds. By using techniques from both qigong and yoga participants will explore meditations, mudras, and other means by which to befriend the dragon that means us no harm. 2.30-5.30pm. RMB 450. The language of the event is English. Visit this page for more information or to register. Yoga Yard.
Musical Dance Workshop, every Sat from Mar 10
Adults. Come join Ms. Uptown's musical dance workshop where you will learn the choreography for the musical Chicago. The workshop starts March 10 and will continue every Saturday until April 7. During the last class, a video will be filmed of the choreography learned. Get out those fishnet stockings, put on some red lipstick, and jazz away! No prior dance experience required. This workshop is suitable for all levels. Every Saturday from March 10 at 12.30-2pm (for 5 classes). (WeChat: uptownyoga, 186 1189 4423) Ms. Uptown
Workshop: Mindfulness Communication at Work, Mar 10-11
Adults. We spend the majority of time at work, and most often we hear that communication is the key to efficiency, relationships, and fulfillment. However, communication is such a broad term that many get lost in finding the quickest way to tackle it. Mindful communication is based on the combined practical tools of mindfulness and non-violent communication. 9am-5pm. RMB 3,000. Beijing Mindfulness Centre.
Teaching Parenting: The Positive Discipline Way, Mar 12-14
Adults. This activity will be held at Hello Future's flagship campus, Cathay View, Chaoyang. 9am-5pm. RMB 5,800. (152 1060 0619, zhangpan@hellofuture.com.cn)
OASIS's Mindfulness to Create More Harmony in Our Life, Mar 17
Adults. Under the guidance of French sophrologist Nathalie Dorbes, participants will learn and practice how to relax, breathe, and visualize what is good for themselves. This is an activity that happens twice a month. Saturdays, 11am-12.30pm. RMB 100 (if paid in advance), RMB 120 (per session on the door). Sign up by scanning the QR code in the poster above. (185 1522 9495, 400 87 62747) OASIS International Hospital.
---
Photos: Courtesy of Beijing Mindfulness Centre and event organizers