After this summer's scandal involving Haidilao, yet another popular Beijing hot pot franchise has become embroiled in a food safety scandal.
The Xiabu Xiabu hot pot restaurant chain is undergoing a media meltdown after a video emerged online that showed live cockroaches scampering on top of a dining table at the restaurant's U-Town location near Chaoyangmen.
However, as damaging as such allegations can be for a restaurant, Xiabu Xiabu have shown themselves to be completely inept at handling the fallout from the scandal.
When confronted by a reporter from The Beijing Times, a person identifying himself as the manager for the U-Town Xiabu Xiabu restaurant did his best to minimize the backlash. Masquerading as an acquaintance of the affected party, the reporter was offered free meals and was told, "it's not as serious as you think."
However, when another reporter from The Beijing Times contacted the store, a man identifying himself as the manager (with the same voice) completely denied any knowledge of an incident with a cockroach.
The meltdown doesn't end there. Besides getting the U-Town Xiabu Xiabu manager contradicting himself on tape, The Beijing Times also sent a correspondent to the restaurant with a hidden camera. When asked about cockroaches, an unidentified Xiabu Xiabu employee was caught on tape saying "the entire U-Town Mall is infested with cockroaches."
The bald-faced lying stands in contrast to the way Haidilao handled its own food safety scandal earlier this year. After a month-long undercover investigation discovered rats and unhygienic conditions at two Beijing locations, Haidilao responded by voluntarily shutting down those locations even before municipal health authorities became involved.
It's more than likely that a speedy response by the restaurant helped maintain its popular image with the public, especially since patrons were still seen attending the affected restaurant on the same day the scandal broke out.
Meanwhile, Xiabu Xiabu has not made any statements regarding the allegations on its Weibo account.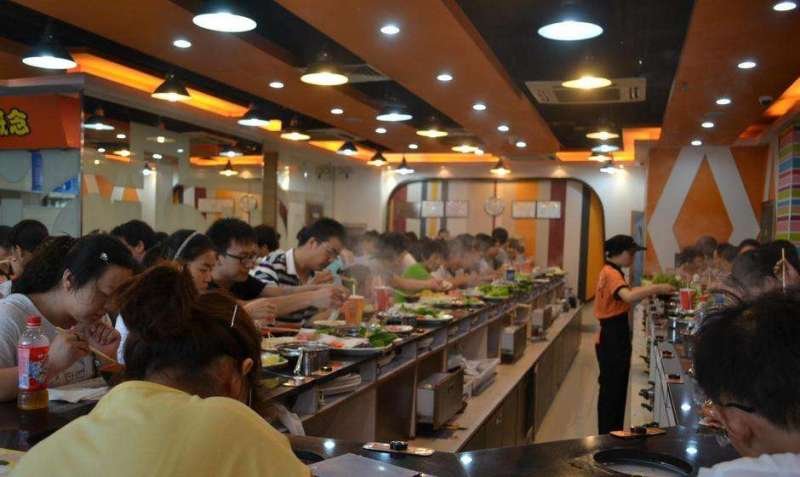 This news comes as a shock to fans of the popular hot pot franchise that has distinguished itself with Western-style counters that make it suitable for solo dining. But even though Xiabu Xiabu is so popular in China that it opens a hundred new locations every year, it hasn't been immune to controversy in the past.
Back in 2015, a couple dining at the Xidan location of Xiabu Xiabu found a cockroach cooking inside their hot pot. Under food safety laws that allow for compensation worth tens times the original amount, the couple was given RMB 600 for their trouble.
---
Photos: Sohu Auto, NetEase Finance, Wochacha, Xiangmu
This post first appeared on our sister site, The Beijinger. See more stories by this author here.
Twitter: @Sinopath
E-mail: charlesliu1@qq.com