Beijing will improve over 900 kilometers of bike lanes while extending the urban rail network to 630km this year as part of an effort to increase the availability of green transportation options in the city. The Beijing Municipal Traffic Authority has announced that "green travel" will account for 73 percent of all transportation in Beijing by the end of the year, according to Xinhua.
Beijing currently has over 1,000km of lanes theoretically for bicyclists and pedestrians. According to China's 13th Five-Year Plan, Beijing non-car commuters will be able to enjoy 3,200km of sidewalks and bike lanes by 2020.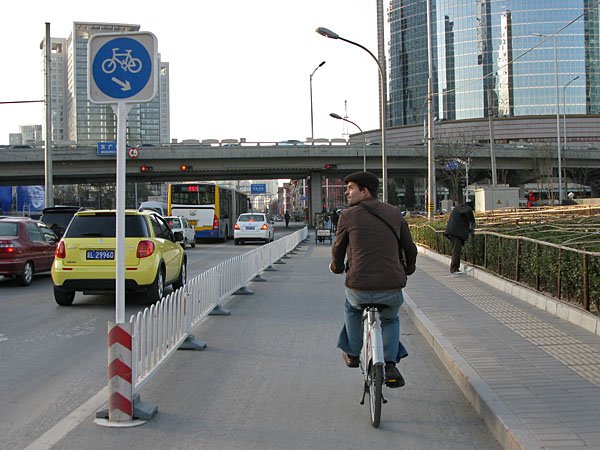 A special "bicycle highway" is also being built between Huilongguan and Shangdi in northern Beijing to open later this year. The new 6.3km lane will run to the north of the city and connect the Huilongguan area with the tech-heavy district of Shangdi in Haidian. Authorities have emphasized that unlike other bike lanes in Beijing, this one will actually be for cyclists.
There were six million cars on the roads of Beijing as of 2016, the last year for which statistics are available. Many motorists consider bike lanes to be useful places to pass other cars illegally or as convenient curbside parking spots. Bike lanes have also seen increased popularity with the proliferation of electric delivery vehicles and scooters, the drivers of which appreciate the extra space when the sidewalk becomes too crowded with annoying pedestrians.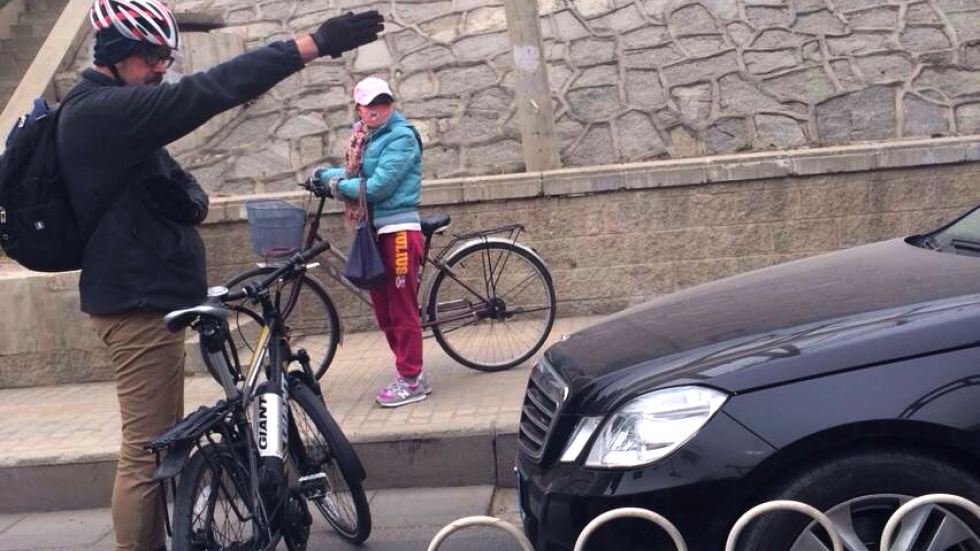 Competition for bike lanes has been particularly fierce this past year as the shared-bike economy exploded onto Beijing's streets. The municipal government has capped the number of shared bikes at 2.5 million. Many bikes have been abandoned as companies go out of business or decide that rounding up broken bicycles is too expensive.
While some commuters will no doubt rejoice at the increased number of bike lanes and sidewalks, the true test of the municipal government's commitment to green transportation will come from whether restrictions on automobiles and other motorized vehicles using spaces set aside for cyclists and pedestrians are enforced.
---
Photos: peopleforbikes.org, scmp.com, Wikimedia
This post first appeared on our sister site, the Beijinger.